ON THIS DAY in 1904

bandleader Jimmy Dorsey was born in Shenandoah Pa.  He fronted his own big band between periods when he teamed with more famous younger brother Tommy to lead The Dorsey Brothers Orch.  Most of his 1940's hits featured Helen O'Connell & Bob Eberly on the vocals.  The Dorsey Brothers starred in the "Stage Show" on CBS-TV which on four episodes in Jan & Feb 1956 introduced Elvis Presley to a national audience. Shortly before his death from lung cancer June 12 1957 at age 53 Jimmy Dorsey was awarded a gold record for his final hit "So Rare."
On this day in 1916, singer Dinah Shore was born Frances Rose Shore in Winchester Tennessee.


She survived childhood polio to score 80 charted hits in the 1940's & 50's, and a four decade career in television.  It peaked in the late 50's when she starred in NBC TV's Dinah Shore Chevy Show, and sang "See the USA in your Cevrolet."  Her career had taken off in 1940 when she  became a regular on radio's Chamber Music Society of Lower Basin Street, as well as The Eddie Cantor Show.  Late in her career she hosted a series of daily TV talk shows. She won nine Emmys, a Peabody Award and a Golden Globe, before her death Feb. 24 1994 due to ovarian cancer at age 77.
On this day in 1932, Bing Crosby and the Mills Brothers teamed up to record "Shine" for Brunswick Records.
On this day in 1936,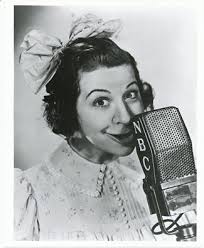 Fanny Brice brought her little girl character "Baby Snooks" to radio on "The Ziegfeld Follies of the Air" on CBS Radio. It was a role that would endear her to radio audiences for the next 15 years. Miss Brice was 44 at the time, and was known as America's "Funny Girl" long before Barbra Streisand brought her even greater fame and notoriety nearly 30 years later.
On this day in 1944, actor Dennis Farina was born in Chicago.  On TV he starred as Lieutenant Mike Torello on NBC's Crime Story and as NYPD Detective Joe Fontana on Law & Order, also from NBC.. From 2008–2010, he hosted and narrated Unsolved Mysteries on Spike TV. His last major television role was in HBO's Luck, which premiered on January 29, 2012. He died July 22 2013 of complications from lung cancer at age 69.
On this day in 1948,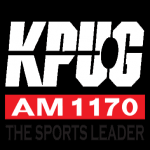 Bellingham's KPUG AM 1170, the Washington city's 2nd radio station, signed on the air from its original studios on Sunset Drive.
On this day in 1956, "Blue Suede Shoes" by Carl Perkins on Sun Records made its first appearance on Billboard's Best Sellers pop singles chart.
On this day in 1964, supporting actor Frank Albertson, a member of the cast of the 1960-61 CBS sitcom Bringing Up Buddy, died in his sleep of an apparent heart attack at age 55.
Also this day in 1964,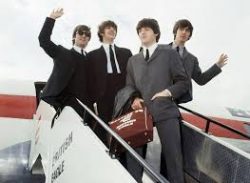 North America was in the grip of Beatlemania! "I Want to Hold Your Hand", by the lads from Liverpool, was in its 5th week at #1 on the pop charts. It stayed there until March 21, when it was replaced by "She Loves You", which was replaced by "Can't Buy Me Love", which was finally replaced by "Hello Dolly", by Louis Armstrong, on May 9, 1964. 14 straight weeks of #1 stuff by the Beatles! Yeah, yeah, yeah…
Still in 1964,  The Rolling Stones, The Hollies and Bobby Vee were among the performers on the British TV music show 'Thank Your Lucky Stars.'
On this day in 1968, the Beatles 'Sgt Pepper' won album of the year, best cover, best engineered and recorded album at the Grammy Awards. The 5th Dimension's "Up, Up and Away" won record of the year, and Bobbie Gentry won the best new artist Grammy, the first country & western star to do so.

On this day in 1972, Karen and Richard Carpenter received a gold record for the hit single "Hurting Each Other". When they tore the golden platter from its protective frame and plunked it on the player, they heard, "Hurt So Bad", by Little Anthony and the Imperials. They were so upset by this that they ran out to the back yard and used the record as a Frisbee for the rest of the day. (Some of the preceding is based upon actual fact.)
Also in 1972, John Lennon's U.S. immigration visa expired. It was the beginning of a 3 1/2 year fight for Lennon to stay in the U.S.
Still in 1972, on the last date of an Australian tour Led Zeppelin played at the Festival Hall in Brisbane.
On this day in 1976, 10CC kicked off a 30 date UK tour at the Fairfield Hall, Croydon promoting their new album 'How Dare You'. Also this week Eric Stewart had been nominated for a Grammy award in the US for his work on the 'Original Soundtrack' album.
On this day in 1980, the glasses that Buddy Holly had been wearing when he died were discovered in a police file in Mason, Iowa after being there for more than 21 years.  Also located was the Big Bopper's wristwatch.

On this day in 1984, British actor Roland Culver, who had a lengthy career in UK films, and played a memorable Duke of Omnium in TV's The Pallisers (1974), died after a heart attack at age 83.
Also in 1984, "Sports," the third album by Huey Lewis & the News, the recording that propelled the group to international popularity, was certified platinum.
On this day in 1988, the situation comedy "Day by Day" premiered on NBC-TV. It was one of the "yuppie sitcoms" that were all over the TV dial in the late '80s. This particular one was about a suburban overachieving couple who dropped out and opened up a day-care center in their home to spend more quality time with their children. The quality time lasted just under five months.
On this day in 1992, Mr. Big hit it big, moving to #1 with "To Be with You". It was the biggest hit in the U.S. for three big weeks.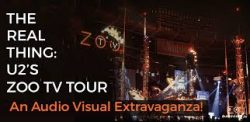 Also in 1992, U2 kicked off the North American leg of their 'Zoo TV Tour', at The Lakeland Civic Centre Arena in Florida.
On this day in 1996, writer-producer Wes Farrell died of cancer at age 56. He was one of the writers behind 'The Partridge Family', and also wrote 'Hang On Sloopy', the 1965 hit for The McCoys.
Also in 1996, a television summit was held between U.S. President Clinton and broadcast industry representatives. At the meeting, the American television, cable and production community announced that it would establish and implement a voluntary rating system by January 1, 1997.
On this day in 2000, just fifteen minutes after the curtain went up, Sir Elton John stormed out of the debut of his new Broadway musical, 'Aida', complaining that his songs had been ruined.
 On this day in 2004, Billy Crystal hosted the 76th Academy Awards on ABC TV. It was the first Oscar telecast to utilize a 5-second delay in an effort to delete profanity.  Lord of the Rings, The Return of the King swept all eleven nominations, including Best Picture. Sean Penn and Charlize Theron won lead acting awards.
On this day in 2012, teen idol Davy Jones of the early rock group The Monkees was pronounced dead of a severe heart attack due to coronary artery disease, at age 66.
On this day in 2016, Tribune Media said it was exploring a possible sale of assets or strategic partnerships to boost its flagging stock price. The disclosure came as the broadcaster swung to a loss in the fourth quarter.
Also in 2016, ABC's ratings for the Academy Awards telecast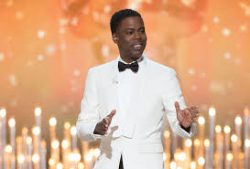 hosted by Chris Rock the night before, revealed that about 34.3 million people tuned in, making it the least-watched Oscars show since 2008.
Today's 'Leap Year Day' Birthdays:
Actor Joss Ackland (Above & Beyond, A Woman Named Jackie) is 23 (born 1928).
Actor Edward Faulkner (Gunsmoke, The Virginian, Have Gun Will Travel) is 22 (born 1932).
Olympia, WA-born singer Gretchen Christopher of the Fleetwoods is 20 (born 1940).
Former Chicago radio deejay/currently Denver voice-over talent Chuck Buell is 19 (born 1944).
Actor Ted Le Plat (Guiding Light, Love of Life) is 19 (born 1944).
Actress Phyllis Frelich (Santa Barbara) is 19 (born 1944).
Actor Ken Foree (General Hospital, Kenan & Kel) is 18 (born 1948).
Actress Susan Sennett (Ozzie's Girls) is 17 (born 1952).
Comedian/impressionist John Roarke (Fridays, DC Follies) is 17 (born 1952).
Actress Suanne Braun (Silk Stalkings) is 13 (born 1968).
Actor Antonio Sabato Jr. (Bold & the Beautiful, General Hospital, Earth 2) is 12 (born 1972).
Actor/producer Joel S. Greco (Ghostbreakers) is 12 (born 1972).
UK actor/singer Steve Hart is 12 (born 1972.)
Actor Shane Johnson (Power) is 11 (born 1976).
Rapper Ja Rule is 11 (born 1976).
Actor Peter Scanavino (Law & Order: SVU) is 10 (born 1980).
Saves the Day lead singer/songwriter Chris Conley is 10 (born 1980).
Singer Mark Foster (Foster the People) is 9 (born 1984).
Chart Toppers – Feb. 29
1952
Cry – Johnnie Ray
Slowpoke – Pee Wee King
Anytime – Eddie Fisher
Wondering – Webb Pierce
1960
The Theme from "A Summer Place" – Percy Faith
Handy Man – Jimmy Jones
Beyond the Sea – Bobby Darin
He'll Have to Go – Jim Reeves
1968
Love is Blue – Paul Mauriat
(Theme From) Valley of the Dolls – Dionne Warwick
(Sittin' On) The Dock of the Bay – Otis Redding
Skip a Rope – Henson Cargill
1976
Theme from S.W.A.T. – Rhythm Heritage
Love Machine (Part 1) – The Miracles
All by Myself – Eric Carmen
Good Hearted Woman – Waylon & Willie
1984
Jump – Van Halen
99 Luftballons – Nena
Girls Just Want to Have Fun – Cyndi Lauper
Stay Young – Don Williams
1992
To Be with You – Mr. Big
I'm Too Sexy – R*S*F (Right Said Fred)
Remember the Time – Michael Jackson
What's She Doing Now – Garth Brooks
2000
Show Me the Meaning of Being Lonely – Backstreet Boys
Bye Bye Bye – 'N Sync
Thank God I Found You – Mariah Carey featuring Joe & 98 Degrees
My Best Friend – Tim McGraw
2008
No One – Alicia Keys
Low – Flo Rida featuring T-Pain
Clumsy – Fergie
Letter to Me  – Brad Paisley