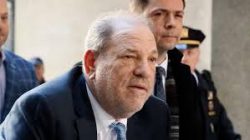 A jury has found Harvey Weinstein guilty of rape in the third degree and a criminal sexual act in New York, but did not convict him of the two most serious charges of predatory sexual assault, which could have sent him to prison for life.
The jury returned the verdict several hours after starting a fifth day of deliberations.
The former movie mogul was on trial in New York, accused of raping former actress Jessica Mann, now 34, in a Manhattan hotel room in 2013. He was also accused of forcibly performing oral sex in 2006 on former production assistant Miriam Haley, now 42, after getting her a job on the reality fashion series Project Runway.
Weinstein had also faced two charges of predatory sexual assault. They were tied to Mann and Haley's separate accounts by allegations that Weinstein previously had raped The Sopranos actress Annabella Sciorra in the mid-1990s.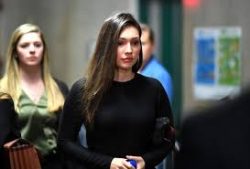 .
Though Sciorra's claim was too old to prosecute, her testimony was included by prosecutors in their attempt to establish a pattern of abusive behaviour. Other accusers also took the stand.
If Weinstein had been convicted of either charge of predatory sexual assault, he would have faced a minimum sentence of 10 years in prison with a maximum of life in prison.
READ THE REST OF THE STORY  HERE.
Weinstein attorneys were quick to file an appeal, but he was ordered into custody while awaiting sentencing March 11.   He faces a MINIMUM of five years.