Zenga McCurdy called me back in May of 2018 and asked for some feedback on his morning radio show. Since then I have made a point of listening to the show every once and a while to hear the progress. I meant to grab a beer with him in Toronto last year but we only had enough time for a "Hi, How are you?" and then we were off to whatever we were off to. I am very pleased that I got to have this conversation with him about his Kitchener/Waterloo upbringing where he confesses he wasn't always on the right side of an issue. He explains why he chose radio and how in his first job in rural B.C., he faced down racist slurs and marched onward with the support of his parents who have always been there for him.
Today, Zenga is the morning host on Kiss 100.5 along with Casey. Sault St. Marie may be one of those Great Lakes towns where the hockey players will always be a little more famous than the media personalities. I totally blanked that Wayne Gretzky played his junior hockey there for one season before he went to the Indianapolis Racers and then the Oilers.
I have a few additional comments to make about this episode which is located on the blog – here.
Please support our sponsors including Promosuite, The NLogic Services Division, and Matt Fogarty Voiceovers.
…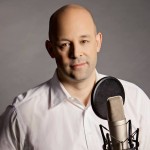 Matt Cundill works with radio groups on digital strategies and talent coaching. He recently started the Sound Off Podcast: The Podcast about Broadcast"
E-mail Matt: [email protected]
Twitter: @mattcundill
" The Sound Off Podcast is committed to helping broadcasters find their way through the digital revolution. "