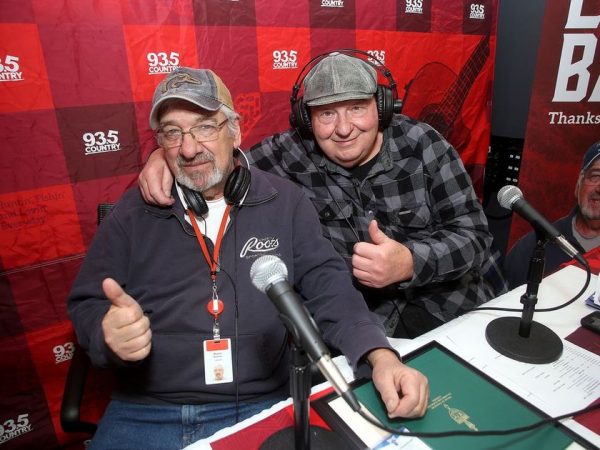 Two mainstays in local radio signed off for the final time on Friday morning.
Gary "Big G" McColman and Wayne "Matty" Mathews called it a career after working for 16 years together on The Big Show at Country 93.5 FM.
The Rogers Media studio was opened up to fans and members of the public for the duo's last morning show. The two veteran DJs were visited by Kingston Mayor Bryan Paterson and Kingston and the Islands MP Mark Gerretsen on Friday morning.
They were also celebrated with a party at the Ale House on Friday night.
The pair means a lot to the station, program director Jacquie Beckett said.
"They launched this radio station. Gary McColman is actually the one who brought country music back to Kingston," she said.
McColman called his career "the easiest thing I've done to make money. I've had 57 years in the business and haven't had to work a day."
Read the rest of the story  HERE.