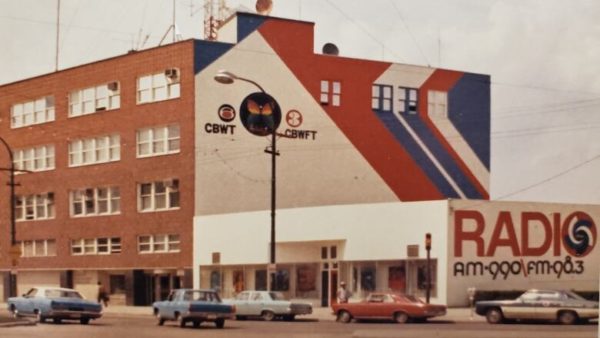 Breakfast radio was a little different back in the late 1960s. It was a mix of music and newscasts, with nary a long-form interview to be found.
But the so-called Age of Aquarius was causing a change in culture and music.
It was the dawn of the Information Age, and CBC Radio was poised for change as well — a drastic one.
Tired of being in the radio ratings basement in most Canadian cities, management decided it was time to shake things up.
The increase in current affairs and documentaries became known as the Radio Revolution and Winnipeg was the epicentre.
One of the architects of the revolution was Ernie Mutimer, program director at CBW 990 AM in Winnipeg.
"The whole objective was to make CBC Radio in Winnipeg something, anything. People either liked us or they didn't but at least they knew we were there," Mutimer told CBC in 1998, during the 50th anniversary of CBC Radio in Manitoba.
Information Radio signed onto the air for the first time on Monday, Sept. 15, 1969. Bill Guest, a staple at CBC Manitoba, was the first host of the CBC Manitoba morning show.
He led a team of well-known announcers and reporters into the 1970s. One of them was Ernie Nairn, whose long career is marked mostly by award-winning CBC-TV sports coverage in the '70s and '80s.
But on that September day in 1969, Nairn was the very first newsreader for Information Radio.
Radio staff weren't sure about the new, untried format, he said in a recent interview.
"We all wondered what the reaction would be in terms of us doing an InfoRad format with news and interviews and everything else. And surprisingly it took off because, if I remember correctly, we became … the No. 1 station in Winnipeg for news and information," said Nairn, 81, who retired in 1992.
"I guess other [CBC] stations realized that and eventually it expanded across the country."
Read more HERE.