We invited Seth Resler back to the podcast after he penned a blog called, "Is There Life After Radio?" Many of the episodes in this series feature a moment when someone was fired and tell the story of their radio afterlife. The podcast itself was born out of my firing in 2014, the subsequent quest for work in 2015, before landing on podcast in early 2016 and never looking back. Today I have a voiceover business and a podcast company that helps people, businesses and brands build through podcast. The path to it resembles a lot about what Seth wrote about in his blog, including many attempts to swing for the fences, having a resume chalk full of call letters, undervaluing myself and playing "on tilt" as Seth describes it.
In this episode, Seth and I share a few of the things we learned about being in between jobs as radio program directors. For the last few weeks, Seth has been putting together a directory that displaced radio people can use to reconnect to the industry. You can enter your listing here for free.
We also have more episodes you might enjoy about this topic, listed on our episode page.
The podcast is powered by Promosuite and Nlogic's Services division and Matt Fogerty Voiceovers
…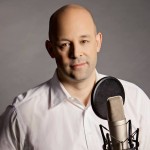 Matt Cundill works with radio groups on digital strategies and talent coaching. He recently started the Sound Off Podcast: The Podcast about Broadcast"
E-mail Matt: [email protected]
Twitter: @mattcundill
" The Sound Off Podcast is committed to helping broadcasters find their way through the digital revolution. "