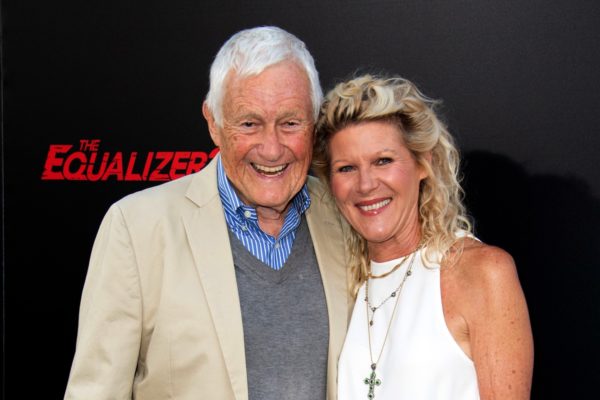 Actor Orson Bean and his wife, actress Alley Mills, attend "The Equalizer 2″ premiere in Hollywood in July 2018.   
(Valerie Macon / AFP via Getty Images)
Actor Orson Bean, a veteran television personality, all-around entertainer and master raconteur who worked on the small screen and in film while becoming a mainstay of Los Angeles' small theater scene, has died.
Bean was hit and killed by a car Friday night in Los Angeles, authorities said. He was 91.
The showman, a distant cousin of President Calvin Coolidge and father-in-law to the late Andrew Breitbart, has maintained a steady career since the 1950s and cut his teeth on and off Broadway before becoming a live television staple.
Bean's onstage antics included stand-up comedy and magic tricks as he made the rounds on game shows and late-night television. He was fondly remembered by baby boomers for bringing his wit and sophistication to "What's My Line?," "I've Got a Secret" and "To Tell the Truth" and guest starring in variety series and talks shows, including "The Ed Sullivan Show," "The Tonight Show starring Johnny Carson" and "The Mike Douglas Show."
Later in his career, he starred in "Dr. Quinn, Medicine Woman," "Being John Malkovich" and "Desperate Housewives" while racking up dozens of guest appearance credits, with "Two and a Half Men," "The Closer," "Modern Family" and "How I Met Your Mother" among them.
Read more HERE.