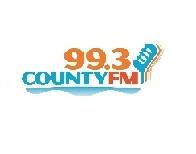 Craig Mills, GM of 99.3 County FM." in Prince Edward County, Ontario contacted us, asking if PSR would 'give a leg up' by getting word out they're on the hunt for a backup transmitter
The station is trying to improve their abilities to serve the community in all situations.
If you have an Industry Canada certified 120-300 watt backup transmitter in good working order they'd appreciate a call -613-476-2229 or email [email protected] We believe our budget is reasonable for the purchase of a used product in good working order.
"Prince Edward County, ON is an island with 800 miles of shoreline, 25,000 residents and upwards of a million visitors each summer. 99.3 County FM, CJPE in PEC (a non-profit, volunteer-driven, community station) is an essential service to this community and is working on improvements for Emergency Preparedness. We are looking for a backup transmitter to our Nautel VS 2.5 FM Transmitter.
Call -613-476-2229 or email [email protected]
Website HERE