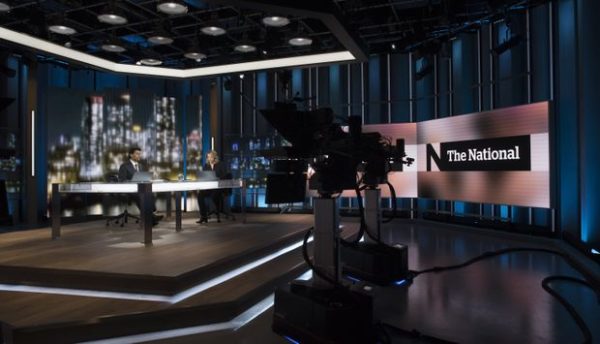 While speaking at an event in Toronto this week, Catherine Tait, president and CEO, CBC/Radio-Canada, was asked about what message she wanted to leave with the audience and with Canadians. Among her answers was this: "Keep communicating with us."
Fine. Here goes: It is increasingly difficult to take CBC TV and its management seriously. It offers a lot of mediocre content. It seems to pay no attention to ratings. The flagship national news program is a continuing shambles. And the CEO seems oblivious to the need for clarity on multiple issues.
In the matter of clarity, it is downright bizarre what happened after that event. Tait told Simon Houpt of this newspaper that the public broadcaster is open to production partnerships with Netflix. Since October, the entire Canadian industry and public have had the distinct impression that Tait was withdrawing CBC from deals with Netflix, a platform that had introduced some CBC content to a vast, sometimes appreciative, international audience.
According to Tait, "That was incorrect journalism. I was misquoted." Now, on what planet does the president and CEO of a major broadcaster allow a significant misinterpretation of corporate policy to go unchecked from October to late January? On shambolic planet CBC.
Such conduct is jejune to an exasperating degree, and implausible. A more likely scenario is that the no-thanks-Netflix policy met with bewilderment and was, of necessity, reversed without acknowledging it was reversed. Another possibility – one can only speculate about what carries on at the level of CBC shambles and shenanigans – is that the new federal government found CBC's entreaties for more and more funding a bit baffling, since CBC TV is turning down the opportunity to partner with a streaming platform that spends billions on content. Possibly the phrase "Cutting off the nose to spite the face" was used. If so, it was apt.
That event featured the CBC president in conversation with CBC personality Arlene Dickinson – hardly the foil and questioner the occasion demands – and Tait's topic was summarized as, "Staking Our Ground: Preserving Canada's News and Culture in a Digital World." I watched all of it online. It was not quite as painful as watching The National trying to be relevant on most nights. Not quite.
Tait's outline of CBC's role amounted to an eccentric synthesis of self-regard and platitudes. CBC is a public broadcaster, right? Oh indeed: "Our investors and shareholders are the Canadian public." How do you make the case for the CBC in this vast digital world? "It's a world of disinformation," you know, and CBC has standards on that stuff. Why, CBC represents "social cohesion and nationhood." And why should people watch such fare as the comedy Kim's Convenience? Ah, Jiminy, you know that show illustrates "our tolerance of immigrants."
Read the rest of this column  HERE.