There's a reason why Christian Hall thinks differently. He has to. He is the National Program Director for Harvard Broadcasting which is a radio company first. He oversees multiple alternative stations; a format which doesn't even exist a number of top ten markets in Canada, and he believes that talent development is about airchecks, and feedback.
This time around we spoke about the rise of alternative radio in both Edmonton and Calgary, he also summarized the legal case involving Corus v. Harvard revolving around the use of the name Power 107. (The station has since relaunched as Play 107 in Edmonton) We also discussed the new continuous measurement system for diary markets, and what is on the line if the CRTC moves ahead on a review of the radio regs.
We also talked about X929's new marketing campaign, which I found out has been adopted across the company. Have a look at the video and see it for yourself.https://www.youtube.com/watch?v=99Ax5IQAioU
It's clear that the radio is not the only way to enjoy the station. Christian recalls James Cridland's presentation at Canadian Music Week last year, that spurned more than one good idea he took home to Calgary.
By the way – our discussion with James Cridland is right here and it's a good one.  http://bit.ly/2BT9zNh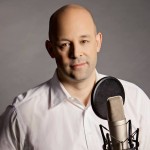 Matt Cundill works with radio groups on digital strategies and talent coaching. He recently started the Sound Off Podcast: The Podcast about Broadcast"
E-mail Matt: [email protected]
Twitter: @mattcundill
" The Sound Off Podcast is committed to helping broadcasters find their way through the digital revolution. "