Music fan kept hundreds of old charts from local radio stations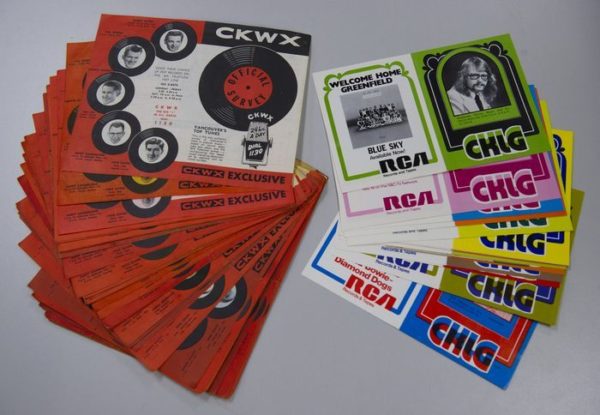 .
In the 1950s, '60s and '70s radio stations used to put out little charts for local music fans.
CKWX called their chart "The Sensational Sixty." CFUN had the "C-Funtastic Fifty" and "The Fun Forty." CKLG had the "Silver Dollar Survey," "The Boss 40" and "The Boss 30."
Walter Warner collected them all.
"He was an absolute radio nut, and he loved charts," said his friend John D'Angeli.
"He would make regular (runs) to CFUN and later to 'LG to pick them up from the front reception counters. Every week. And if he couldn't get them there, he'd check places like the record department at Woodward's and pick them up there."
Hundreds of teenagers probably did this in the '60s, but most of their collections were tossed over the years.
Warner, on the other hand, was a bit of a pack rat. He held on to charts stretching from 1959 to 1975, and sometimes, had multiples that he marked up for research.
"He made his own charts," said D'Angeli.
"He felt CFUN or LG might have a bias, so he would compare them and see how they would do from week to week. Then he would make his own charts that he would type up, what he thought was the actual Top 30 in Vancouver."
They also remind him of his friend, who he met through the UBC five-pin bowling league eons ago.
"He used to rant and rave constantly when CISL was the oldies station that they didn't play the right oldies — they were playing Motown music and stuff that was great, but was not the stuff that was big in Vancouver in the 60s," he said. "They really do give a glimpse into Vancouver (in the day)."
They do. Many of the charts have photos of the DJs, and their changing look and hairstyles (crewcuts in '59, short hair and suits in '63, long hair and sideburns in 1970) evoke the era.
Read more HERE.