ON THIS DAY in 1894,
The longtime leader of the Boston Pops Arthur Fiedler was born in Boston.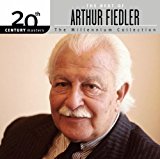 He joined the Orchestra about 1915 as a viola player and began conducting the group in 1930, becoming over the next 50 years one of the most recognizable conductors of all time. He continued as leader of the Pops until his death July 10, 1979 at age 84.
On this day in 1902, actor House Jameson was born in Austin, Texas.  Success on Broadway led to a starring role in CBS radio's Renfrew of the Mounted, and the part for which he is beloved, playing father over the 14 year run of NBC's The Aldrich Family.  When the family comedy went to TV in 1949 he was the only radio cast member to move with it.  His many guest appearances on TV through the 1960's were highlighted by recurring roles on the soaps The Edge of Night and Another World.  He died April 23 1971 at age 68.
On this day in 1910, trumpet player/arranger/bandleader Sy Oliver was born in Battle Creek Michigan.  He became one of the first African Americans with a prominent role in a white band when he joined Tommy Dorsey as arranger in 1940.   His arrangement of On the Sunny Side of the Street was one of Dorsey's biggest hits.  Ditto Opus One.  He died May 28, 1988 at age 77.
On this day in 1911, bit player & supporting actor William Roerick was born in Hoboken New Jersey. In his 40's he began a parttime career in episodic TV including The Guiding Light, Playhouse 90, Kraft TV Theatre, Another World and Law & Order.  He was killed at 83 in an MVA Nov. 30 1995.
On this day in 1926, Benny Goodman played a clarinet solo. This was not unusual for Benny except that it was his first time playing solo within a group recording session. Goodman was featured with Ben Pollack and His Californians on "He's the Last Word".
On this day in 1926, future rock station KYA San Francisco began broadcasting.
On this day in 1927, actor Richard Long was born in Chicago.  When TV came along he found his true niche, using his good looks to good effect in The Big Valley, Nanny & the Professor, 77 Sunset Strip, Pantomime Quiz, and Bourbon Street Beat.  He died Dec 21 1974 after multiple heart attacks.  Long was only 47.
On this day in 1933, Moose Jaw radio station CHAB signed on as a commercial station. It had operated non-commercially as 10AB for more than 11 years, but a lack of donations had forced it off the air on November 11th.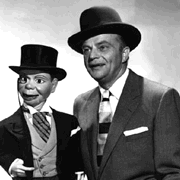 On this day in 1936, ventriloquist Edgar Bergen kidded around with his little wooden pal, Charlie McCarthy, for the first time on network radio. The ventriloquist act debuted on "The Rudy Vallee Royal Gelatin Hour" on NBC. Soon, Bergen became one of radio's hottest properties, and was regarded as Vallee's greatest talent discovery.
Also in 1936, Canadian pianist/big bandleader/arranger Tommy Banks was born in Calgary.  He was  host of nationally – and internationally – syndicated and network television programs, including "The Tommy Banks Show" (1968-1983), "Somewhere There's Music", "What's My Name", " Love and Mr. Smith", "Celebrity Revue", "Symphony of a Thousand", "Tommy Banks Jazz", etc.  He was appointed to the Canadian Senate in 2000.  He succumbed to leukemia Jan. 25 2018 at age 81.
On this day in 1939, singer Eddie Kendricks of the "doo wop" group The Temptations was born at Birmingham Ala. He sang lead on the Temptations' first hit, "The Way You Do the Things You Do," in 1964. He was with the group for 11 years, leaving in 1971. Kendricks topped the U-S charts in 1973 with "Keep on Truckin'," and the following year reached number two with "Boogie Down." He also enjoyed success in the 1980's touring and recording with fellow Temptation alumnus David Ruffin and Darryl Hall and John Oates. He died from lung cancer Oct 5, 1992 at age 52.
On this day in 1942, blues musician Paul Butterfield was born in Chicago.  Two of his albums are regarded as critical in musical history. "The Paul Butterfield Blues Band" introduced modern Chicago-type blues to white audiences, and his "East-West" fused Eastern & Western music styles, at the root of psychedelic (acid) rock. Butterfield died May 4, 1987 at age 44.

On this day in 1953, following an earlier decision that favored CBS-TV, the wise minds at the Federal Communications Commission changed opinions and decided to approve RCA's color television specifications. Guess who benefited most? That's right, the RCA-owned National Broadcasting Company.   NBC stations soon took the lead in displaying programs "…presented in living color."  But due to the expense of the receivers, another 15 years would elapse with most of us still watching on black & white sets.
On this day in 1955, singer/songwriter Carl Perkins wrote "Blue Suede Shoes". Within 48 hours he had recorded it at Sun Records in Memphis. The track quickly became one of the first to be popular simultaneously on rock, country and rhythm & blues charts.
On this day in 1961, CBS-TV's Ed Sullivan Show featured Wayne & Schuster in a Robin Hood/Friar Tuck skit, Paul Anka singing a medley of his hits. and Louis Armstrong playing with Duke Ellington for the first time in 30 years.

Also this day in 1961, Patsy Cline recorded Hank Cochran's new composition "She's Got You" in Owen Bradley's Nashville studios as a follow-up to her two smash hits, "I Fall to Pieces" and "Crazy." Released six weeks later it became her first hit in the UK, led to her first appearance on "American Bandstand," and also led to Patsy headlining in Las Vegas.
On this day in 1962, the Beatles made their 1st TV appearance on the British programme People & Places.
Also in 1962,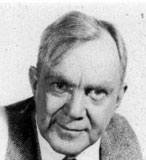 one of American film's great character actors Thomas Mitchell lost his battle with cancer at age 70. Although best remembered today as Uncle Billy in 'It's a Wonderful Life,' he did some fine original work for the small screen on programs such as The Mayor of the Town, Glencannon, Studio One, Lux Video Theatre, Ford TV Theatre, and The O. Henry Playhouse.
Still in 1962, Bob Dylan arrived in England for the first time; he played his first UK date the following night at London's Troubadour Club.
On this day in 1963, Carroll James Junior became the first American Disc-Jockey to air a Beatles record on radio station WWDC in Washington. That was two months before the Beatles were on the "Ed Sullivan Show." Carroll played 'I Want To Hold Your Hand', which he'd obtained from his stewardess girlfriend, who brought the single back from the UK.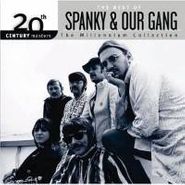 On this day in 1967, the folk-rock group Spanky & Our Gang headlined CBS-TV's Ed Sullivan Show singing 'Lazy Day.'  Singers Patti Page and Joel Grey also performed, and comedy was supplied by Richard Pryor, the team of Stiller & Mara, and Topo Gigio, the little Italian mouse (puppet).
On this day in 1969, 50 million TV viewers saw singer Tiny Tim marry Miss Vicky, on "The Tonight Show starring Johnny Carson". This is the Tiny Tim of the falsetto version of "Tiptoe Through the Tulips" fame.

Also this day in 1969, "Chicago Transit Authority" became a Gold Record for the group of the same name (they later became simply Chicago). When the album was released by Columbia Records, it marked the first time an artist's debut LP was a double record.
Still this day in 1969, the No. 1 Billboard Pop Hit was "Leaving on a Jet Plane" by Peter, Paul & Mary.  The track was the final single from the group and the only one to top the pop charts.
On this day 1970, the Beach Boys played to royalty at Royal Albert Hall in London.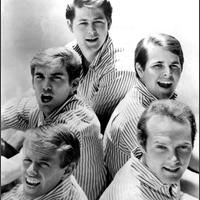 Princess Margaret was in attendance and shook the royal jewelry to such classics as "Good Vibrations", "I Get Around" and "Help Me, Rhonda".
Also in 1970, Andy Williams recorded "(Where Do I Begin) Love Story." It became the last of his eight Top Ten singles.
On this day in 1971, David Bowie released his fourth album "Hunky Dory," his first LP for RCA Victor.
On this day in 1976, Atlanta television station WTCG-TV, owned by Ted Turner, changed its call letters to WTBS, and was uplinked via satellite, to become the first commercial TV station to cover the entire U.S.   "Superstation" WTBS debuted on four cable systems, available initially in just 24,000 homes                                .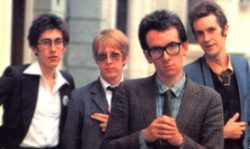 On this day in 1977, Elvis Costello and the Attractions appeared on NBC's "Saturday Night Live" in place of the Sex Pistols. The Sex Pistols could not get visas to enter the U.S.  Costello was told not to do his song "Radio, Radio" because of its criticisms of broadcasting, but during the live show he interrupted another song to play it.  As a result, producer Lorne Michaels never invited him back.
On this day in 1978, the No. 1 Billboard Pop Hit was "Le Freak" by Chic. The single sold more than 4 million copies, making it the best selling single from Atlantic Records.
On this day in 1982, The Who played the "last concert of our farewell tour" at Toronto's Maple Leaf Gardens. The show was also viewed live via closed cicuit at venues around North America, and was taped for an HBO special, as well as the album "Who's Last." (Of course the Who continued to say goodbye throughout the 1990's!).
Also on this date in 1982, 
 singer Karen Carpenter performed publicly for the last time, singing Christmas carols at the Southern California private school attended by her godchildren. Carpenter died the following February 4th of a heart attack brought on by anorexia nervosa. She was aged just 32.
On this day in 1984, CFUV FM from the University of Victoria became just the 2nd FM station in the Capital City.  It began broadcasting at FM 105.1 with a power of 49.4 watts.  It has since moved to 101.9.

On this day in 1986, Wayne "Danke Schoen" Newton won a $19.2 million defamation judgment against NBC News, which had aired erroneous reports linking Newton to mob figures.
Also in 1986, The Doobie Brothers reunited for a benefit in Palo Alto, California. The performance inspired a reunion tour the following year.
Still in 1986, a limo carrying Paul and Linda McCartney to a TV taping in Newcastle, England caught fire.  No one was injured.

On this day in 1989, the first episode of the animated hit "The Simpsons" aired on FOX in the US.  30 years later it is still on the air, and repeated over and over in syndication.
Also this day in 1989, Billy Joel went to No.1 on the Billboard album chart with his 11th studio release 'Storm Front'.
On this day in 1990, Olivia Newton-John starred in the fantasy/comedy TV-movie "A Mom For Christmas" on NBC.
On this day in 1991, the TV soap opera "One Life To Live" aired its 6,000th episode.
On this day in 1992,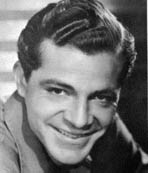 actor Dana Andrews died from pneumonia & congestive heart failure at age 83.  He was a leading man in film in the 1940's (Laura, Best Years of Our Lives), and starred on syndicated radio in I Was a Communist for the FBI.   Apart from a regular role in the early-70's NBC soap Bright Promise, his TV appearances were limited to guest roles in the likes of Playhouse 90, Falcon Crest, Ike, Alcoa Premiere, Ben Casey & The Dick Powell Show.
Also this day in 1992, Barbra Streisand signed a movie and music deal with Sony. Terms weren't revealed, but sources estimated the deal was worth 60 million dollars.
On this day in 1993, FOX outbid CBS for the National Football Conference TV package.
Also this day in 1993, Northern Exposure star Barry Corbin fell off his horse, suffering a broken foot and ankle.


"My horse hit a patch of soft ground and just went down like he'd been shot," was how the horse-loving Corbin described it.
On this day in 1994, Ini Kamoze's "Here Comes the Hotstepper" was #1 on the Pop Parade.  It was the biggest single in the U.S. for two weeks: Hit it. "Nah, na na na nah, na na na nah, Na na nah, na na nah, na na na nah…"
Also in 1994, a version of the Four Seasons' "December 1963 (Oh What a Night)" remixed by a Dutch deejay, returned the tune to Billboard's Hot 100, where it remained for 27 weeks.  Adding the 27 weeks from 1976 it established the record for a single on the charts at 54 weeks.

On this day in 1996, superstar Celine Dion told a news conference that a hectic recording and touring schedule had kept her from her ultimate goal of becoming a mother. The Canadian diva said she would take a break and concentrate on starting a family with her husband and manager Rene Angelil.
On this day in 1997, US President Clinton signed into law the No Electronic Theft Act, closing a loophole that had protected individuals who claimed they took no direct financial gain from stealing copyrighted material by downloading it for free from the Internet.
Also in 1997, Garth Brooks made a whirlwind, one-day trip to five Canadian cities to promote his album "Sevens." He stopped in Montreal, Toronto, Winnipeg, Calgary and Vancouver.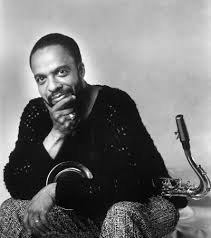 On this day in 1999, crossover jazz saxophonist Grover Washington Jr. collapsed and died in New York after taping a performance for CBS's "The Saturday Early Show." He was aged 56. The show aired as planned the next day.
Also this day in 1999, actor/narrator of more than 80 Disney nature documentaries/singer Rex Allen, Sr. died at age 78 after being accidentally run over in the driveway of his home by his caretaker.
On this day in 2000, Eminem was the subject of a sick Internet hoax after MTV reported that the rapper had been killed in a car crash en route to a party.
On this day in 2004, the daughter of Elvis Presley, Lisa Marie Presley agreed to sell 85% of his estate to businessman/media tycoon Robert F.X. Sillerman for a reported $100 million.

On this day in 2005, U2 had the top-grossing tour of the year, according to a chart compiled by Billboard magazine. More than three million people watched the band's sell-out 90-date Vertigo tour which grossed $260 million. The Eagles took $117 million from 77 shows for second place, and Neil Diamond was third after grossing  more than $71 million.
Also this day in 2005, syndicated columnist Jack Anderson, originally an assistant to Drew Pearson, who also pursued his own muckraking role on TV, died of Parkinson's disease at age 83.
On this day in 2006, saxophonist Dennis Payton of the Dave Clark Five succumbed to cancer at age 63.
On this day in 2007, Toronto-born sportscaster Don Chevrier, who began his career in Edmonton radio, and was the first TV voice of the Toronto Blue Jays, died at age 69, after battling a blood disorder.
.
On this day in 2009, John Lennon's son Julian publicly said that he had finally forgiven his late father for walking out on him as a child. Following John's murder in 1980 the world learned that the will had left very little to Julian.
On this day in 2010, the musician/performance artist known in the '60's as "Captain Beefheart" died of complications from multiple sclerosis at age 69. His real name was Don Van Vliet.

Also this day in 2010, Paul McCartney performed for just 300 fans at the 100 Club on London's Oxford Street, the smallest venue he'd played in a decade. The city's oldest live music club was under threat of closure due to a rent increase. During the sold-out lunchtime show McCartney played "Let It Be," "All My Loving," "Eleanor Rigby" and "Hey Jude."
On this day in 2012, according to Billboard magazine's chart of the top grossing tours of the year, Madonna's MDNA tour came out on top, selling out 72 dates and taking in $228.4 million. Bruce Springsteen and the E Street Band sold out 54 of 72 shows earning $199.37 million to place second. Springsteen performed in front of 2.1 million people, approximately 500,000 more than Madonna, but he grossed $29 million less.
On this day in 2013, historian  Richard D. Heffner, an educator and broadcaster who was for 50 years the  host of US public television's "The Open Mind," a Saturday current-affairs program, and who also spent two decades as chairman of the motion picture industry's film-ratings board, died of a cerebral hemorrhage at age 88.
On this day in 2014,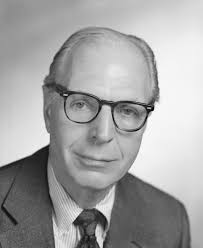 correspondent Richard C. Hottelet, who covered the D-Day invasion of Normandy and the Battle of the Bulge for CBS radio, and was the last survivor of "Murrow Boys," the network's pioneering World War II radio newsmen who worked under Edward R. Murrow, died at age 97.
Also in 2014, following word that Ringo Starr was to be inducted into the Rock and Roll Hall of Fame for his solo work, Paul McCartney appeared on NBC's Tonight Show Starring Jimmy Fallon, and listed his favorite Ringo songs, "Back Off Boogaloo" and "It Don't Come Easy." McCartney and Starr were already in the Hall as members of The Beatles.
On this day in 2016, Louis Harris, the U.S. pollster whose political insights helped steer John F. Kennedy's successful bid for the presidency in 1960 and hundreds of other Democratic campaigns for public office, died at age 95.
Also in 2016, Bob Coburn, Los Angeles radio personality and host of the nationally syndicated show Rockline, lost his battle with lung cancer at age 68.
On this day in 2017,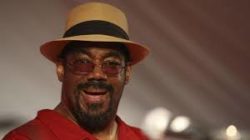 jazz vocalist Kevin Mahogany, who rose to prominence in the 1990s, succumbed to diabetes at age 59. He was known for his scat singing, with a style has been compared with jazz singers Billy Eckstine, Joe Williams and Johnny Hartman.
On this day in 2018, Montreal-born Grammy-winning composer Galt MacDermot, who composed the hit Broadway musicals Hair and Two Gentlemen of Verona, passed away a day before his 90th birthday. 
Also in 2018, YouTube revealed that its most-viewed ad of the year was Amazon's comedic Super Bowl commercial "Alexa Loses Her Voice," which had accumulated 50.1 million YouTube views since its debut.
Today's birthdays:
Actor Armin Mueller-Stahl (The West Wing, 12 Angry Men 1997) is 89.
Singer/actor Tommy Steele is 83.
MSNBC political commentator Chris Mathews (Hardball) is 74.
Actor Ernie Hudson (Oz, Desperate Housewives) is 74.
Hamilton Ont.-born actor-comedian Eugene Levy (Schitt's Creek, SCTV) is 73.
Actor Wes Studi (Kings, Comanche Moon) is 72.
Actress Marilyn Hassett (Murder She Wrote, Quarantined) is 72.
Drummer Jim Bonfanti of The Raspberries is 71.
Singer Paul Rodgers is 70.
Actor Joel Brooks (Six Feet Under, The Young & the Restless) is 70.
Singer Wanda Hutchinson of The Emotions is 68.
Country singer Sharon White of The Whites is 66.
Actor Bill Pullman (Nathan vs. Nurture, Revelations) is 66.
Actor Barry Livingston (My Three Sons, Sons & Daughters) is 66.
Bassist Mike Mills of R.E.M. is 61.
Actress Tilly Vosburgh (EastEnders) is 59.
Singer Sarah Dallin of Bananarama is 58.
Actor Eric Brown (Mama's Family) is 55.
Actress Leah Lail (V.I.P.) is 54.
Country singer Tracy Byrd is 53.
Actress Juliet Aubrey (The White Queen) is 53.
Bassist Duane Propes of Little Texas is 53.
Montreal-born actor Matthew Harrison (Rogue, Chaos, Godiva's) is 51.
Actress Laurie Holden (The Walking Dead) is 50.
DJ Homicide of Sugar Ray is 49.
Actor Sean Patrick Thomas (The District, Ringer, Vixen) is 49.
Actress Claire Forlani (NCIS: LA, Camelot, CSI: NY) is 48.
Actor Desmond Askew (Roswell, Then Came You) is 47.
Drummer Eddie Fisher of OneRepublic is 46.
Actor Giovanni Ribisi (My Name is Earl, Friends, Wonder Years) is 45.
Actress Marissa Ribisi (Grown Ups) is 45.
Actress Sarah Paulson (The People vs. O.J.Simpson, American Horror Story, Studio 60 On The Sunset Strip, Deadwood) is 45.
Model/actress Milla Jovovich (The Night Train to Kathmandu, HypaSpace} is 44.
Actor Steve Zissis (Togetherness) is 44.
Model/TV host Shana Hiatt (Poker After Dark, World Poker Tour) is 44.
Singer Bree Sharp is 44.
Toronto-born actress Kate Hewlett (The Beaverton, The Stanley Dynamic, Degrassi: The Next Generation, 11 Cameras) is 43. 
Toronto-born model/actress Katheryn Winnick (Vikings, Bones, Student Bodies) is 42.
Actor Douglas Tait (The Quest) is 41.
Actress Jennifer Carpenter (Dexter) is 40.
Actress Jaimee Foxworth (Family Matters) is 40.
Actress Veronica Lauren (Days of Our Lives, Dark Shadows) is 39.
Singer Ben Goldwasser of MGMT is 37.
Singer Mikky Ekko is 36.
Actress Shannon Woodward (Westworld, Raising Hope, The Riches) is 35.
Actress Christina Derosa (Sex Chronicles) is 35.
Actress Vanessa Zima (Cavedweller, Murder One) is 33.
Actress Emma Bell (The Walking Dead) is 33.
Actress Aqueela Zoll (Bad Timing) is 31.
Actress/voicist Ashley Edner (Monster Makers, MADtv) is 30.
Guitarist Taylor York of Paramore is 30.
Actor Graham Rogers (Ray Donovan, Atypical, The Kominsky Method, Quantico) is 29.
Actor Tyler Young (The Avatars, Eyewitness) is 29.
Actor Thomas Law (EastEnders) is 27.
Actress Kiersey Clemons (Transparent, Extant) is 26.
Actor-singer Nat Wolff (The Naked Brothers Band) is 25.
Chart Toppers – Dec. 17
1952
I Saw Mommy Kissing Santa Claus – Jimmy Boyd
Rudolph, the Red-Nosed Reindeer – Gene Autry
White Christmas – Bing Crosby
Back Street Affair – Webb Pierce
1961
Please Mr. Postman – The Marvelettes
The Twist – Chubby Checker
Let There Be Drums – Sandy Nelson
Walk on By – Leroy Van Dyke
1970
The Tears of a Clown – Smokey Robinson & The Miracles
Gypsy Woman – Brian Hyland
One Less Bell to Answer – The Fifth Dimension
Endlessly – Sonny James
1979
Babe – Styx
Still – Commodores
Please Don't Go – K.C. & The Sunshine Band
Happy Birthday Darlin' – Conway Twitty
1988
Look Away – Chicago
Every Rose Has Its Thorn – Poison
Giving You the Best tha I Got – Anita Baker
A Tender Lie – Restless Heart
1997
Something About the Way You Look Tonight/Candle in the Wind 1997 – Elton John
How Do I Live – LeAnn Rimes
My Body – LSG
From Here to Eternity – Michael Peterson
2006
Irreplaceable – Beyoncé
My Love – Justin Timberlake featuring T.I.
How to Save a Life – The Fray
My Wish – Rascal Flatts