ON THIS DAY in 1902,
Canadian Governor-General Gilbert John Elliot sent greetings to King Edward VII using Marconi's radio system based at Table Head in Glace Bay, Nova Scotia, via Poldhu, Cornwall, England. This was the first intelligible transatlantic radio message.  A year earlier, Marconi had successfully sent a test signal from Cornwall to St. John's, Newfoundland.
On this day in 1911, innovative big band leader Stan Kenton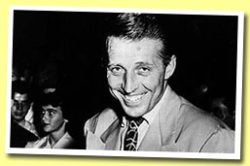 was born in Wichita Kansas.  Starting his own band in 1941, many of his orchestras were huge, two dozen or more.  His readily-identifiable Capitol recordings were often characterized by dissonance as he refused to compromise his ideas to please critics or public, under the umbrella of Artistry in Rhythm. His version of Laura is perhaps his best remembered standard.  Kenton died from a stroke Aug 25, 1979 at age 67, while still touring.
On this day in 1916, musician Buddy (Edwin) Cole was born in Irving Illinois. His small group played behind Rosemary Clooney, Jill Corey & The Four Lads, all Columbia records artists. He toured with Rosemary & played for Bing Crosby on some of his later radio shows. After a series of heart attacks he died Nov 5, 1964 at age 47.
On this day in 1918, actor Jeff Chandler was born Ira Grossel in Brooklyn.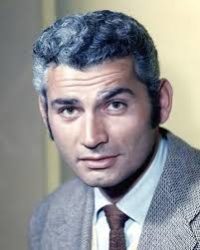 A promising movie career never quite materialized, but on radio he starred in the syndicated 'New Adventures of Michael Shayne.'  He was also a key member of the cast of 'Our Miss Brooks' as love interest Mr. Boynton. However he decided to concentrate on his movie career and left before the show made its move to TV.  He died from complications while undergoing spine surgery June 17, 1961 at age 42.
On this day in 1920, musical director/CBC conductor/arranger Howard Cable was born in Toronto.  Over a career that spanned seven decades the so-called Mozart of Canadian music produced a staggering amount of work, including music for concert band, military band and big band; music for radio, television and film; music for the CNE Grandstand, Expo 67 and the Charlottetown Festival. He died March 30 2016 at age 95.
On this day in 1922, deejay Alan Freed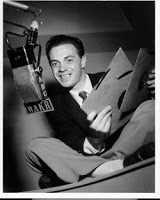 was born in Johnstown, Pennsylvania. He is said to have coined the phrase rock 'n' roll, and was in large part responsible for the wide-scale acceptance of the music through his radio shows in Cleveland and New York. Freed became a scapegoat in the payola scandals and in 1962 pleaded guilty to accepting bribes. He died, a broken man, in a California hospital on January 20th, 1965. Freed's life was dramatized in the film "American Hot Wax."
On this day in 1933, actor, comedian, writer, and director Tim Conway (below) was born in Los Angeles.. From 1966 to 2012 he appeared in more than 20 TV shows, TV series and films, portraying different characters in each. Among his more notable roles, he portrayed the inept Ensign Parker in the World War II situation comedy McHale's Navy, was a regular cast member on the TV comedy The Carol Burnett Show, and provided the voice of Barnacle Boy in the animated SpongeBob SquarePants (1999–2012).  He died May 14 2019 at age 85 of a rare brain condition.                                                                                           .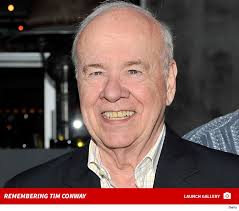 On this day in 1936, pioneering Seattle radio station KVL changed its call letters to KEEN.  Later it changed again to KING-AM .. and in recent years KPTK, a talk station whose hosts espoused a progressive (left-leaning) philosophy. In the past several years AM1090 went All-Sports, joining the CBS Radio Sports Network as KFNQ.
On this day in 1941, the largest radio audience ever for a drama tuned in on the four national US networks for "We Hold These Truths," a one hour dramatic program written by Norman Corwin for the 150th anniversary of the US Bill of Rights. With the nation suddenly at war after the Dec. 7th Pearl Harbour attack, it was estimated that 63 million Americans, about half of the US population at the time, listened to at least part of the program.
Also in 1941, a future musical standard was immortalized on RCA Victor records.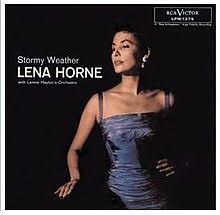 Lena Horne
sang the torch classic that became her signature: "Stormy Weather". "Don't know why there's no sun up in the sky. Stormy weather…"
On this day in 1943, famed composer, blues singer, piano and pipe organ player, Fats (Thomas Wright) Waller (below) died much too young at the age of 39.  Exhausted from a tour of U-S military bases and from his legendary drinking and partying, he was just getting over a bout of pneumonia. He caught a chill while on a train from New York to Los Angeles and choked to death. Waller was a prolific composer of shows and hit songs such as "Ain't Misbehavin'", "I've Got a Feeling I'm Fallin"", "Honeysuckle Rose", "I'm Gonna Sit Right Down and Write Myself a Letter" and "It's a Sin to Tell a Lie".

On this day in 1944, as World War II moved into its final months, news spread of the loss of a single-engine aircraft over the fog-shrouded English Channel. On board was Major Glenn Miller, who had been on his way to Paris to lead his Air Force Band in a Christmas concert.
On this day in 1947, radio station CJDC 1350 Dawson Creek, B.C. signed on the air with a power of 1000 watts. Today, 71 years later, it is found at 890 on the AM dial, playing Country Music with its 10,000 watts.
On this day in 1949, the kid's adventure serial "Captain Midnight" was heard for the final time, after a decade on Mutual or Blue Network radio.  (Put your secret decoder rings away now, kids!)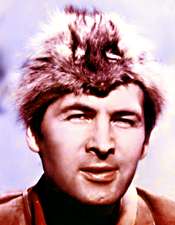 -On this day in 1954, for the first time "Davy Crockett, Indian Fighter" was featured on Walt Disney's Sunday evening hour on ABC-TV. Crockett was played by Fess Parker. It wasn't long before the Davy Crockett craze brought a new number one song to the pop music charts. "Davy, Davy Crockett, king of the wild frontier."
On this day in 1955, Sun Records released the Johnny Cash single "Folsom Prison Blues," which peaked at #4 on the Country chart.  The song did not cross over to the Billboard top pop list until a new version recorded live at the prison was released on the Columbia label in 1968.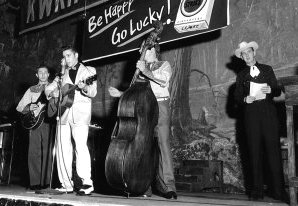 On this day in 1956, Elvis Presley gave his final performance on Louisiana Hayride, a live radio program broadcast on KWKH in Shreveport. Presley made 50 appearances on the show. At the end of the program, Horace Logan first made the now legendary announcement 'Elvis has left the building'.
Also this day in 1956, KGW TV channel 8 signed on in Portland Oregon and became the city's NBC affiliate.
On this day in 1957, Mitch Miller and Sammy Davis Jr. blasted the rock 'n' roll music genre during a radio talk show hosted by Davis. But another guest, MGM Records president Arnold Maxim disagreed, predicting no end to the popular phenomenon for some time. 60 years later he's still right!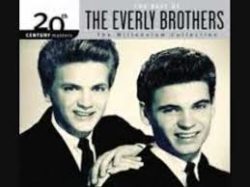 On this day in 1959, the Everly Brothers Don & Phil recorded their future hit "Let It Be Me" at Bell Sound Studios in New York City. It was their first recording session outside Nashville, and the first time they recorded with orchestral strings.
On this day in 1962, the first record album to poke fun at a U.S. President became the #1 LP in the country. Vaughn Meader's "The First Family" made the humorist a household word. The album stayed on top of the charts for three months.
Also on this day in 1962, actor Charles Laughton succumbed to gall bladder cancer at age 63.   He made his mark on the big screen, but accepted roles on several US anthology TV series in the 50's, including Playhouse 90, On Trial, GE Theatre, Ford Star Jubilee, and the series This is Charles Laughton.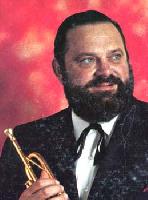 On this day in 1963, CBS-TV's Ed Sullivan Show was headlined by trumpeter Al Hirt (above) who played his mew million-selling instrumental hit "Java," and comedian Milton Berle who repeatedly interrupted Ed during the show with a running gag.
Also this day in 1963, Al Martino recorded his next Top 10 hit ballad, "I Love You More and More Everyday."
On this day in 1964, Glenn Yarbrough recorded  "Baby The Rain Must Fall" for RCA Victor. It was the title song from a Steve McQueen film, and peaked at #12 on the pop charts.
Also in 1964, The Beatles released another album "Beatles '65."
In 1966,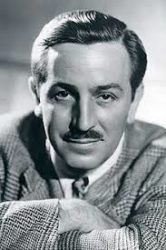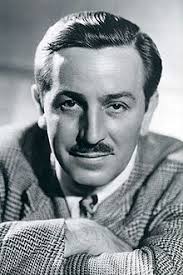 probably the greatest name in children's television and family movie production died on this day. Walt (Walter Elias) Disney died in Burbank at age 65, a victim of lung cancer.  What a legacy he left the world!
On this day in 1967, the Beach Boys met Maharishi Yogi in Paris and learned transcendental meditation.
Also this day in 1967, the Beatles released "Christmas Time (Is Here Again)" as a special greeting to members of their fan club. It was not officially released commercially until 1995.
And still this day in 1967, sportscaster Joe Garagiola (below, right) joined NBC's Today Show as co-host & general interviewer.

On this day in 1968, Grace Slick appeared in partial blackface when Jefferson Airplane guested on CBS-TV's "Smothers Brothers Show." She created a storm of controversy by giving the Black Power salute at the end of her performance of "Crown of Creation."
On this day in 1969, former Beatle John Lennon gave his last live performance in England, a UNICEF 'Peace for Christmas' benefit in London. George Harrison, Eric Clapton, Delaney and Bonnie, Billy Preston and The Who's drummer, Keith Moon also took part.
On this day in 1970, radio station CJJC Langley was granted CRTC approval to move from 850 to 800 KHz, and increase power from 1000 to 10,000 watts.
Also in 1970,  CFEK Fernie and CKBX 100 Mile House were both licensed to broadcast on 1240 KHz.  The Fernie signal mostly rebroadcast CKEK Cranbrook, while 100 Mile House would be a repeater for CFCQ Quesnel.  

On this day in 1973, Charlie Rich's smash "The Most Beautiful Girl", hit #1 (for two weeks) in the U.S. "Hey, if you happen to see the most beautiful girl that walked out on me … Tell her, "I'm sorry." Tell her, "I need my baby." Won't you tell her that I love her."  It was Charlie's only chart topper.
Also in 1973, Aerosmith performed their new (and very first) chart entry "Dream On" on Dick Clark's "American Bandstand" on ABC-TV.
Still this day in 1973, Elvis Presley was in the Stax Records studios in Memphis recording tracks for his forthcoming album "Promised Land" on RCA Victor.
On this day in 1974, cartoonist Harry Hershfield died at age 89.   He became most well-known in his second career as a joke-telling panelist on the radio shows Stop Me if You've Heard This One, and Can You Top This?

On this day in 1977, the Sex Pistols were denied visas to enter the U.S. only two days before they were to appear on NBC's "Saturday Night Live." Johnny Rotten because of a drugs conviction, Paul Cook & Sid Vicious because of 'moral turpitude' and Steve Jones because of his criminal record.
Also in 1977, in Nashville Crystal Gayle recorded her second country/crossover hit "Talkin' in Your Sleep."
On this day in 1978, actor Chill Wills lost his battle with cancer at age 75.  Besides the westerns & B movies he was featured in, he was seen in TV guest spots on the series Hec Ramsey, Alias Smith & Jones, Night Gallery, Gunsmoke, Route 66, Rawhide, and a starring role in The Rounders.
On this day in 1979, actor Bern Hoffman died at age 66.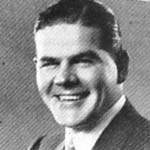 He had recurring TV roles on Bonanza, Wagon Train, Phil Silvers Show, The Texan & Disneyland.
On this day in 1984, operatic tenor Jan Peerce, best known for his recording "The Bluebird of Happiness," died at age 80 following a stroke.
Also in 1984, radio station CJAV 1240 Port Alberni BC increased its power to 1000 watts day and night.
Also this day in 1984, Springhill, Nova Scotia's Anne Murray had a Billboard #1 hit with "Nobody Loves Me Like You Do" (with Dave Loggins).
Still in 1984, 'Do They Know It's Christmas' by Band Aid entered the UK chart at No.1 and stayed at the top for five weeks. It became the biggest selling UK single of all time with sales over 3 and a half million. Band Aid was masterminded by former Boomtown Rats singer Bob Geldof, who had been moved by a TV news story of famine in Ethiopia.
On this day in 1986, Kenny Rogers cut himself a deal with the Dole Food Company.


The singer became the highest-paid celebrity pitchman, "doling" out nice words about pineapple and other Dole products for the tidy sum of 17 million dollars.
On this day in 1988, rocker James Brown, charged with numerous offences, including illegal possession of drugs and firearms, aggravated assault and failure to stop for the police, was sentenced to six-and-a-half years imprisonment. He was released from the South Carolina prison in 1991, having reportedly written new material while locked up.
On this day in 1989, NBC-TV's Late Night With David Letterman featured the national TV debut of singer/songwriter Melissa Etheridge (below).

On this day in 1992, the album "Incesticide," a collection of demo tracks, outtakes and rarities from Nirvana, was released. It went Gold the following spring.
On this day in 1993, Courtney Love revealed in a "Rolling Stone" interview that Kurt Cobain brought a gun to the hospital the day after their daughter was born in 1992 and proposed a suicide pact. Love said she agreed, then had second thoughts and managed to talk her husband out of killing himself. But Cobain had constant suicidal episodes and finally shot himself to death at his Seattle home in April, 1994.
On this day in 1997, the surviving members of Australian rock act INXS released a tape of an interview in which they discussed the life and death of the group's late vocalist Michael Hutchence. The band members had been reluctant to give interviews up to this point.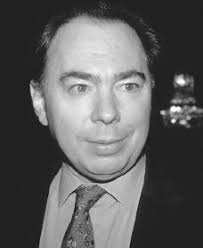 On this day in 1998, 
Andrew Lloyd Webber
 was acquitted on charges that he plagiarized a liturgical composer's 20-year-old song in writing the theme for his 1988 global smash "The Phantom Of The Opera."
On this day in 1999, country icon Garth Brooks told TNN's "Crook & Chase" show that he planned to keep an "extremely low" profile in 2000 and then would "probably" announce his retirement at the end of the year, hinting that he would mark the occasion with a "big event."
On this day in 2000, radio station CKGO-AM in Hope B.C. was approved to move to FM, with 157 watts on 100.5 MHz.
On this day in 2001, funk/soul singer and former Memphis deejay Rufus Thomas died of heart failure aged 84. In 1963 he scored the #10 single 'Walking The Dog,' and in 1970 the #28 single 'Do The Funky Chicken'.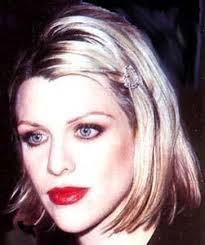 On this day in 2003, Courtney Love was sentenced to 18 months in drug rehab after her guilty plea to being under the influence of cocaine and opiates.
On this day in 2004, James Brown underwent successful surgery to treat his prostate cancer. The "hardest working man in show biz" had revealed the diagnosis only a few days earlier, at the end of a two-week tour of Canada.
On this day in 2006, 1.5 million homes and businesses in Washington and Oregon had no power, and several radio stations were broadcasting thanks only to generators, after howling windstorms and heavy rains killed several people. The storms caused flooding that closed the Evergreen Point Floating Bridge, the Tacoma Narrows Bridge and Hood Canal Bridge.
On this day in 2007, Celine Dion concluded a five-year engagement at Caesars Palace in Las Vegas.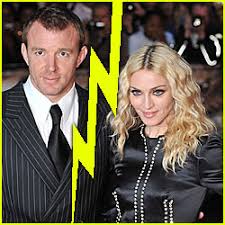 On this day in 2008, Madonna paid former husband Guy Ritchie around $75 million as part of their divorce settlement.
Also in 2008, the modest, one-story, red-brick house in St. Louis where Chuck Berry lived for 8 of his most productive years in the 1950's, was added to the U.S. National Register Of Historic Places.  While living there Chuck wrote such smash hits as Johnny B. Goode, Roll Over Beethoven and Sweet Little Sixteen.
On this day in 2009, televangelist Oral Roberts died of pneumonia at age 91.
Also in 2009, the Rock and Roll Hall of Fame announced that Genesis, The Stooges, the Hollies and ABBA would be inducted in 2010.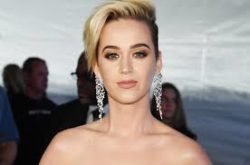 On this day in 2011, pop siren Katy Perry (above) topped British neo-soul singer Adele to become MTV's first Artist of the Year. Perry tied Michael Jackson's record with five No. 1 singles from the same album. Adele's "Rolling in the Deep" was named Song of the Year.
On this day in 2012, the Rolling Stones pay-per-view event titled "One More Shot" was telecast from the Prudential Center in Newark, NJ. Bruce Springsteen, Lady Gaga and the Black Keys made guest appearances.
Also in 2012, for the 4th time NBC's Saturday Night Live featured Sir Paul McCartney as musical guest.  Canadian-born comic Martin Short was the guest host.

On this day in 2013, actress/movie star Joan Fontaine died of natural causes at age 96. After a prominent bigscreen career she began to guest in TV productions as she entered her 40's; she was repeatedly cast in the CBS anthology 'General Electric Theater', and later had a continuing role in the 80's soap, 'Ryan's Hope.'
On this day in 2014, actor  Booth Colman, whose long career included the role of ape scientist Dr. Zaius in the 1970s "Planet of the Apes" TV series, died in his sleep at age 91. He guested, often multiple times, on TV's "Gunsmoke," "Perry Mason," "Star Trek," "The Waltons," "77 Sunset Strip," "Route 66," "The Rifleman," "Have Gun Will Travel," "Bonanza,""The Untouchables," "Star Trek: Voyager" and "Chicago Hope."
On this day in 2015, 
 Toronto-born actor Ken Pogue succumbed to metatastic cancer in Victoria at age 81. For much of his career he was cast as the bad guy in films and TV, and ended up playing aging relatives of the lead actors.  He may be best remembered as Major Jonathan B. Clack in the Global/CBS action series Adderly in the 1980's.
On this day in 2016, sportscaster Craig Sagar, best known as a sideline reporter on sports events telecast by TBS in the US, died of acute myeloid leukemia at age 65.
Also in 2016, singer Fran Jeffries, who danced a sexy samba in the 1963 film The Pink Panther, who guested on TV with Tom Jones and Smokey Robinson and performed in a nightclub act with her husband (1958-65) Dick Haymes. died of multiple myeloma at age 79.
Still in 2016,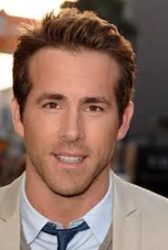 Vancouver-born film star Ryan Reynolds helped unveil his new star om the Hollywood Walk of Fame.
On this day in 2017, we learned that Sirius XM Holdings Inc. would pay almost 41% more for the music it plays on its satellite-radio service starting the following year in a ruling by the federal Copyright Royalty Board, though labels and artists felt the increase still fell short.
On this day in 2018, Netflix revealed that the concert films from Bruce Springsteen's Broadway residency and Taylor Swift's stadium tour across the U.S.—two of the hottest tickets of the year—were headed for the streaming giant.
Today's Birthday:
Actress Karen Morrow (Ladies Man, Friends '79, Tabitha) is 83.
Singer Cindy Birdsong (The Supremes, The Bluebelles) is 80.
Rock musician Dave Clark (The Dave Clark Five) is 77.
Actor Thaao Penghlis (Mission Impossible, Santa Barbara, Days of Our Life, General Hospital) is 74.
Rock musician Carmine Appice (Vanilla Fudge) is 73.
Actress/comedienne Melanie Chartoff (Newhart, Rugrats, Not Necessarily The News) is 71.
Actor Don Johnson (Blood & Oil, Nash Bridges, Miami Vice) is 70.
Actress Marta Dubois (McBride, Silk Stalkings, Martin) is 67.
Actor Justin Ross (It Had to Be You) is 65.
Rock musician Paul Simonon (The Clash) is 64.
Actress /TV host Heidi Bohay (Hotel, After Hours) is 60.
Country singer Doug Phelps (Brother Phelps; Kentucky Headhunters) is 59.
Actress Helen Slater (Young and the Restless, The Lying Game, Capital News) is 56.
Actor Paul Kaye (Game of Thrones) is 55.
Actor Brett Rickaby (Fear the Walking Dead: Flight 462) is 55.
Actress Molly Price (Third Watch, Bless This House) is 53.
Actor Garrett Wang (Star Trek: Voyager) is 51.
Actor Ralph Ineson (Game of Thrones) is 50.
Vancouver-born actor Michael Shanks (Saving Hope, Stargate SG-1) is 49.
Actor Stuart Townsend (Betrayal, Night Stalker) is 47.
Actress Alexandra Tydings (Xena: Warrior Princess, Hercules: The Legendary Journeys) is 47.
Actor Brian Gallagher (Healthy Flavors, Outsiders) is 47.
Actor Geoff Stults (Odd Couple 2015, Enlisted, The Finder, October Road, 7th Heaven) is 42.
"Crowd-hyper" Kito Trawick (Ghostown DJs) is 42.
Actor Adam Brody (The OC) is 40.
Actor Alex Solowitz (2gether: The Series) is 40.
Actress Michelle Dockery (Downton Abbey, Defending Jacob, Good Behavior 2016) is 38.
Vancouver Island-born actor Brendan Fletcher (Gracepoint, Rogue, Caitlin's Way) is 38.
Actor Charlie Cox (Boardwalk Empire) is 37.
Actor George O. Gore II (My Wife & Kids) is 37.
Actress Camilla Luddington (Grey's Anatomy, Californication) is 36.
Actor Brandon Alexander III (Love.Life, Raptor Raptor, Kids Eating Paste) is 36.
Actress Amy Holt (Break a Hip) is 35.
Actress Sonalii Castillo (Voodoo Vanessa) is 35.
Actress Nichole Bloom (Superstore, Shameless) is 30.
Actress Rachel Brosnahan (The Marvellous Mrs. Maisel, Manhattan, House of Cards) is 29.
Guitarist Alana Haim of Haim is 28.
Actress Emma Lockhart (Ace Vantura Pet Detective Jr.) is 25.
Actress Maude Apatow (Euphoria) is 22.
Actress Stefania Owen (The Carrie Diaries, Running Wilde) is 22.
Chart Toppers – Dec. 15
1950
All My Love – Patti Page
A Bushel and a Peck – Perry Como & Betty Hutton
Rudolph, the Red-Nosed Reindeer – Gene Autry
I'm Moving On – Hank Snow
1959
Heartaches by the Number – Guy Mitchell
Mr. Blue – The Fleetwoods
In the Mood – Ernie Fields Orchestra
The Same Old Me – Ray Price
1968
I Heard It Through the Grapevine – Marvin Gaye
Abraham, Martin and John – Dion
Who's Making Love – Johnnie Taylor
Born to Be With You – Sonny James
1977
You Light Up My Life – Debby Boone
Don't It Make My Brown Eyes Blue – Crystal Gayle
How Deep is Your Love – Bee Gees
Here You Come Again – Dolly Parton
1986
The Way It Is – Bruce Hornsby & The Range
Walk Like an Egyptian – Bangles
Hip to Be Square – Huey Lewis & The News
Hell and High Water – T. Graham Brown
1995
One Sweet Day – Mariah Carey & Boyz II Men
Hey Lover – LL Cool J
Diggin' on You – TLC
Tall, Tall Trees – Alan Jackson
2004
Over And Over – Nelly featuring Tim McGraw
My Boo – Usher & Alicia Keys
I Don't Want to Be – Gavin DeGraw
Nothing On but the Radio – Gary Allan