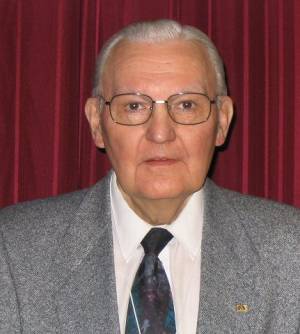 J Gregory Schmaltz
June 11, 1934 – November 28, 2019
It is with great love and deep sorrow that we announce the passing of Greg Schmaltz on Thursday, November 28, 2019 at the age of 85.
Greg was born in Beiseker, AB. He graduated from Beiseker High in 1953 and graduated from the Southern AB Institute of Technology and Art (Calgary) in 1956 in Radio and Electronics.
His Career began with CFCN Radio in Calgary. From 1957 to 1960 Greg was one of four technicians who installed the equipment from ground up at CHCA Television Limited in Red Deer (CHCA later named CKRD-TV). Greg moved to Winnipeg in 1960 as Studio Transmitter Technician with CJAY Television where he assisted with the installation from ground up in the birth of CJAY.
Greg met and married Dolores and they eventually moved to Edmonton in 1974.
Greg was employed by CITV-TV in 1974 in the Engineering Dept., and was one of the group who helped with the installation of Studio and Transmitter for CITV-TV's birth and sign-on.
Greg retired in 1997. He was inducted into the Canadian Association of Broadcasters Half Century Club in 2007. He was also an original member of the Edmonton Broadcasters Club.
He was predeceased by his sisters Lima and Irene; and brothers Clarence, Leonard, and Norman. Greg is survived by his wife Dolores and brother Stanley as well as many close family members who meant so much to him.
In lieu of flowers, donations may be made to Stars or South Terrace Continuing Care Centre where Greg received kind and compassionate care. Cremation has taken place. A celebration of Greg's life will be announced at a later date.
Our thanks to Edmonton Broadcasters for the contents of this obituary.