Before Hollywood, Auberjonois worked in theatre, earning a Tony for best lead actor in a musical for his role opposite Katharine Hepburn in 'Coco'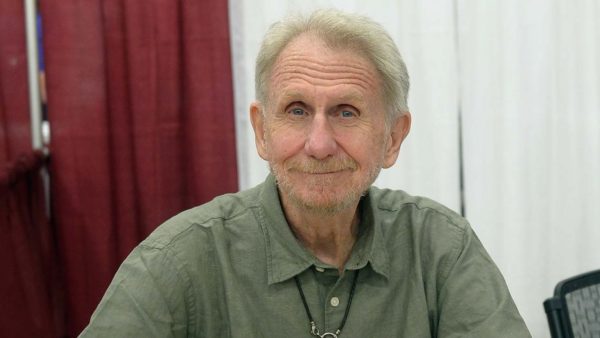 LOS ANGELES (Variety.com) – Rene Auberjonois, best known for his roles in "Boston Legal" and "Star Trek: Deep Space Nine," died at his home in Los Angeles due to metastatic lung cancer. He was 79.
His son Remy-Luc confirmed the news to the Associated Press
Auberjonois was a prolific television actor, appearing as Paul Lewiston in 71 episodes of "Boston Legal" and as Clayton Runnymede Endicott III in ABC's long-running sitcom "Benson" — a role that earned him an Emmy nomination for best supporting actor in a comedy in 1984. He played shape-shifter Changeling Odo in "Star Trek: Deep Space Nine," and carried that role into video games, voicing Odo in "Harbinger" and "The Fallen." His appearance as Judge Mantz in ABC's "The Practice" earned him another Emmy nod for guest actor in a drama in 2001.
His guest roles were numerous, appearing on classics like "Murder, She Wrote," "The Jeffersons," "The Outer Limits," "L.A. Law," "Stargate SG-1," "Frasier," and the more recent hit "It's Always Sunny in Philadelphia."
His first film role came with "MASH," in which he played Father Mulcahy in the first of several collaborations with Robert Altman. He would go on appear in Altman's revisionist Western classic "McCabe & Mrs. Miller," "Brewster McCloud," and "Images." Other film credits include Roy Bagley in 1976's "King Kong" and Reverend Oliver in "The Patriot," as well as parts in "Batman Forever," "Eyes of Laura Mars" and "Walker."
READ THE REST OF THE STORY  HERE.