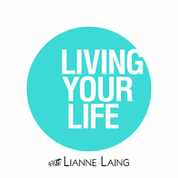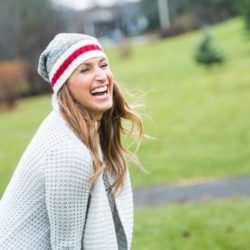 Living Your Life With Lianne Laing released its 100th episode this morning. In 2018 the show launched with the former Ottawa CTV personality leaving behind her 20 year career waking up Canada's nation's capital, and pivoting to a new venture that would see stories be told in long form delivered via Podcast and YouTube. The weekly show explores personal stories involving health and wellness and providing information to allow listeners to lead healthier lives.
.
Lianne says, "The podcast allows me an opportunity to dive deeper into the content and gain additional access to the headlines that are shaping our decision making. Listen, learn, laugh and cry. I have wonderful relationships with doctors, trainers, nutritionists, dieticians, athletes, celebrities that have been kind enough to share .their stories."
The show launched with the help of Extension Marketing in January 2018 and has been a weekly fixture, arriving promptly Thursday morning on listeners' devices. Living your Life with Lianne Laing has since expanded its guest reach worldwide with the help of John Mielke's Podcastle.ca, recording episodes for an additional episode release. "I worked with Lianne Laing for 20+ years for the same company but could never claim to have known her.
.
Fast forward to now and she and I have this great working relationship. You don't work on a podcast like this and not become friends. "Her 100th, is Lianne's most compelling work yet. For the first time it's just her. Unscripted. No guests. Just her telling her story and why she chose to walk away from TV to pursue a new path."
.
In 2019, Lianne enlisted Matt Cundill's Sound Off Media Company to expand its audience base. In the last 12 months the show's unique audience has grown by 60 percent, and its downloads doiubled. Cundill says, "At her core, Lianne is an athlete and wakes up every day ready to exceed yesterday's accomplishments. Producing consistent and continuous content with passion is always going to be a winning formula for podcast success."
Living Your Life with Laing's 100th Episode is now out wherever you get your podcasts.
-30-
.
Contact and Interviews:
Lianne Laing (613) 864-0705