Dustin Collins leaves Corus Vancouver to join Jim Pattison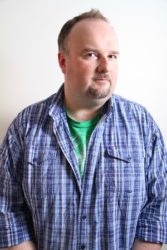 Thanks to Gord Lansdell at Northwest Broadcasters for alerting us to the news that Dustin Collins (pictured) has left Corus, where he supervised CFMI and CFOX, to join the Jim Pattison Broadcast Group in Vancouver.   There he is to head up JR Country 93.7 and The Peak 102.7.
The previous Pattison Director of Programming Ross Winters will now focus on national programming.
Published on November 8, 2019 at 9:59 am by Ron Robinson
---