And Can Rogers Media's new boss solve some old media problems?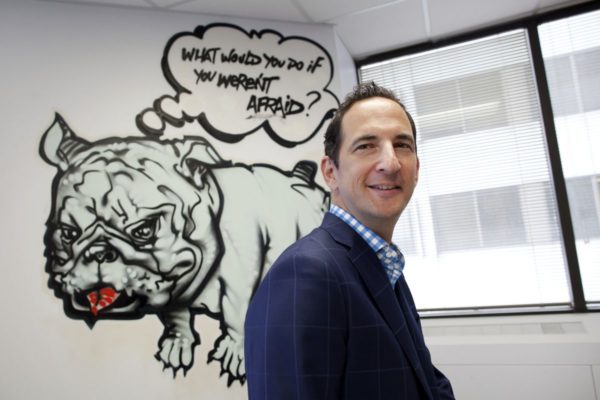 When Rogers Communications Inc. hired Jordan Banks as the new president of its media division this summer, it was not just announcing new leadership. It was sending a message.
The symbolism was clear. On the way out was a seasoned broadcaster, Rick Brace, who first went into the television business more than 40 years ago and had been pulled out of retirement to take the job in 2015. On the way in was a former eBay Inc. and Facebook Inc. executive, a generation younger, with long experience in technology and e-commerce but virtually none in the worlds of TV and radio.
Whether the 51-year-old Mr. Banks has what it takes to modernize the media business Ted Rogers built is very much an open question. What's not in dispute is that it's already in a state of some turmoil. In the past year it has jettisoned some high-profile (and expensive) personalities at Sportsnet, cancelled the traditional "up-front" presentation for advertisers in a cost-cutting move, sold off its publishing business for loose change, and seen the exit of the last of the executives who negotiated its blockbuster $5.2-billion, 12-year rights deal with the National Hockey League.
The latter remains the centrepiece of the challenges Mr. Banks is taking on – a pricey, uncertain deal that was signed even as the TV audiences were splintering and consumers were changing the way they watch and pay for sports. The NHL contract is a treadmill that keeps picking up speed: The cost of the rights escalates over the term of the contract. That means the company must boost hockey revenues to keep pace with costs. While the NHL contract helped make Rogers Media a larger business – revenues last year were nearly $2.2-billion, up from $1.7-billion in 2013 – the division doesn't earn a lot more now that it did then.
Advertising is part of the problem. Consider the sheer number of advertisements on Sportsnet and Citytv that are for other Rogers products or are public-service ads, such as those against drunk driving. Those are spots that haven't been sold. Advertising dollars have steadily flowed out of all forms of conventional media and toward digital players, particularly Google and Facebook, Mr. Banks's former employer.
GLOBE & MAIL SUBSCRIBERS CAN READ THE REST OF THE STORY  HERE.