Sean Ross really knows music and radio. He's has a front row seat to how music has been consumed by radio listeners over the years. It's easy to see how Sean became so knowledgeable on the subjects of radio formats and music genres; his speaks of his affinity for CKLW, and also of a cross country bus ride which took him to Toronto in the summer of 1981. It's one thing to know formats in one country – but Sean understands the Canadian intricacies of music radio, and continues to schedule music in a few markets.
In this episode, you'll hear about Top 40's highs and lows through the decades, the early days of Alternative when it was going mainstream, Rock radio's fragmentation and Sean also provides some tips on some of the planet's great radio stations you can listen to right now!
(I've put a full list of all the stations on the episode show page which you can connect to here.
And definitely sign up for Sean's Newsletter "Ross on Radio".
This episode is powered by NLogic and their new Services division.
…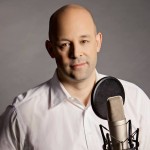 Matt Cundill works with radio groups on digital strategies and talent coaching. He recently started the Sound Off Podcast: The Podcast about Broadcast"
E-mail Matt: [email protected]
Twitter: @mattcundill
" The Sound Off Podcast is committed to helping broadcasters find their way through the digital revolution. "