Ride Along With One of Canada's Leading Crime Reporters
New Episodes Released Every Two Weeks Starting Tuesday, October 8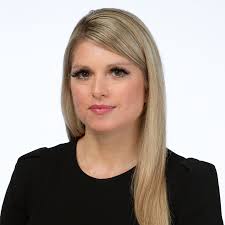 Award-winning crime reporter Nancy Hixt returns to host season two of 'Crime Beat',
premiering October 8.
For Immediate Release
TORONTO, October 7, 2019 – Curiouscast – Corus Entertainment's podcast network – today announced the return of highly successful true crime podcast Crime Beat for season two. Hosted by award-winning crime reporter Nancy Hixt, Crime Beat – which debuted as the #1 podcast in Canada (Apple Podcasts)* and has been downloaded more than 1.3 million times – takes listeners deep inside some of Canada's most high-profile cases, sharing the story and details you didn't hear on the news.
Season two of Crime Beat launches Tuesday, October 8 with two brand new episodes about one of Canada's most haunting triple murder cases. Following launch, new episodes of Crime Beat will be released every two weeks.
 "I wanted to create a platform to give victims a voice, and Crime Beat is doing just that. I hope listeners will feel like they get to know these families, that's so important to me," said host Nancy Hixt. "The support I've received in sharing these stories has been overwhelming; in season two I'll once again shine a light in some of the darkest places. You'll hear exclusive interviews and get a behind the scenes look at the cases I've covered over the last 20 plus years on the crime beat."
Hixt has been a crime reporter with Global News for more than 20 years and has received numerous awards throughout her career covering Alberta's crime beat. She was the winner of the 2015 Ron Laidlaw Award for Continuing Coverage – National Television, the 2016 Canadian Screen Award for Best Local Reportage, as well as the 2018 Radio Television Digital News Association Edward R. Murrow Award in the large-market television category.
The trailer for season two of Crime Beat is available now; to listen to every episode of Crime Beat for free, subscribe on Apple Podcasts, Spotify, Google Podcasts, or wherever you get your favourite podcasts. For more information visit Curiouscast.ca.
The award-winning Curiouscast network launched in 2018 and is home to internationally recognized brands with diverse audio storytelling, including: the #1 Canadian-produced music podcast**, The Ongoing History of New Music; fellow top true crime podcasts Nighttime and Dark Poutine; Global News daily news podcast Wait, There's More; history and pop culture podcast History of the 90's; and Super Awesome Science Show (2019 Canadian Podcast Award Winner for Outstanding Science and Medicine Podcast).