V.O. North is a voiceover conference that has taken place in Toronto for the last two years. I have been fortunate to attend both. The first was held in May 2018 and was a one day event. The follow was a two day gathering at the Gladstone Hotel in Toronto, featuring some of the top voiceover talent from around the world. In short, you missed out. Dervla Trainor along with Tanya Buchanan from TaDa! Voiceworks are the architects behind the event. Just click here to have a look at what you missed.
Putting together a conference is a massive undertaking, but once you get to meet Dervla on our podcast episode, you will love her energy and be impressed with her ability to multi-task and get the job done. I pointed out during our chat that the mark of anything happens on the third lap around the track. Next year, VO North will become one of the premiere voiceover conferences in North America; and hopefully you can attend as this thing comes of age in 2020.
This episode is powered by NLogic and Lens for Radio. 
…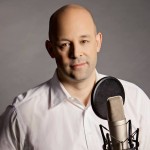 Matt Cundill works with radio groups on digital strategies and talent coaching. He recently started the Sound Off Podcast: The Podcast about Broadcast"
E-mail Matt: [email protected]
Twitter: @mattcundill
" The Sound Off Podcast is committed to helping broadcasters find their way through the digital revolution. "