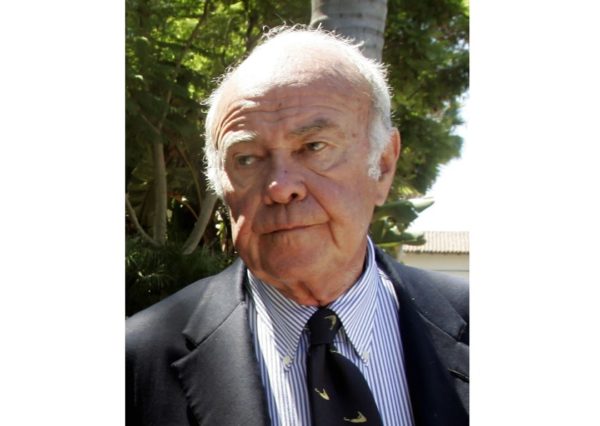 LOS ANGELES — 
Sander Vanocur, a television journalist who for decades covered momentous events including political campaigns, assassinations, the Vietnam War and the civil rights movement, has died, his son said Tuesday.
Vanocur died Monday night in Santa Barbara, said Chris Vanocur. He was 91 and had been dealing with dementia in recent years.
As national political correspondent at NBC in the 1960s, Vanocur was a questioner at the first presidential debate between John F. Kennedy and Richard Nixon in 1960, then covered Kennedy's administration as a White House correspondent.
"His storied career put him on the front lines of the biggest political stories of the 1960s, the first stories being televised for many of us," NBC News political director Chuck Todd said in a segment Tuesday.
Vanocur was among the last people to interview Sen. Robert F. Kennedy at the Ambassador Hotel in Los Angeles, where he was assassinated shortly after winning the California Democratic primary in his run for president in 1968.
Vanocur was probably most familiar to TV viewers from his reporting on the floor of political conventions, including the violent 1968 Democratic convention in Chicago. He and three NBC colleagues who reported on the conventions, Frank McGee, John Chancellor and Edwin Newman, became known as the Four Horsemen. Vanocur was the last survivor of the four.
Read the rest of the story HERE.