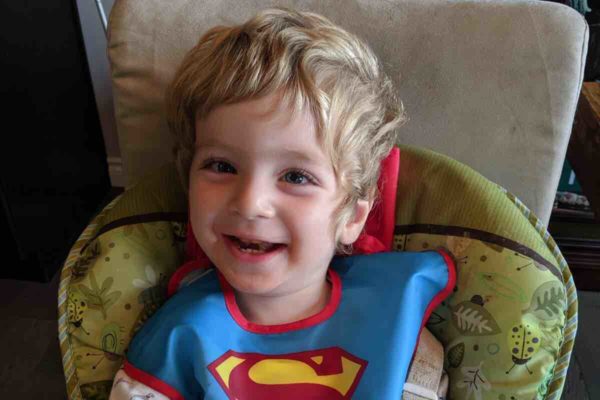 Our radio buddy, Adam McGale up in Edmonton, and his wife Chrissy have truly had their cross to bear with regards to their first born, Frankie who is a Special Needs child. I first met Adam in 2011, while living in Edmonton. We met at restaurant in South Edmonton, to discuss his latest project at that time, something which would later be featured on Puget Sound Radio. Adam who had recently been married at that time, worked at Rawlco's NOW/up! (Now owned by the Pattison Group) and told me he was working his dream job in creative production. After the birth of Frankie, and coming to a realization not everything comes under our health care system, especially when it involves a child like Frankie. Once the bills started to pile up, he realized it was time for a job change, which fortunately he was able to remain with the radio stations, only now he was working sales. This morning I came across Adam's post and was immediately struck by what had been happening to this young family. I'm including a cut and paste from Adam's page, so will let him explain more, then read below the horror story surrounding Frankie's birth, and what he has to endure for the rest of his life, according to his doctors…  this story will bring tears to your eyes….
Man… this is really hard for us. Chrissy and I aren't the types to ask for help (and we realize that isn't one of our best traits.) The truth is life is pretty hard day to day for our family. We only really share our highlight reels on social media. I don't really want to share the more difficult parts of our families journey. But, the truth is our lives are in a pretty frequent state of chaos.
The thing you learn quickly as a special needs parent is that our health care system isn't quite as amazing as you thought. Kids like Frank tend to fall through the cracks. We do have some support and we're very grateful for that. But, most therapies available to help Frankie are not covered. We've adapted our lifestyles; changed our spending, changed careers, leaned heavily on our savings. But, coming up with an extra $20-30K per year is tough for anyone to sustain. We love him and believe in him. He deserves every chance to have a better life. So, it's worth it.
We aren't the types to ask for help. But, we're lucky enough to have people in our lives who won't let us continue that way. Thank you to Chrissy's friends at Servus Credit Union for putting this together. We really appreciate you thinking of our family.
…
I see Frank's GoMeFund has now surpassed the $5,000 mark, but the costs involved will be much higher, so lets see if our PSR readers can help add to that.
Thank you
Go Me Fund HERE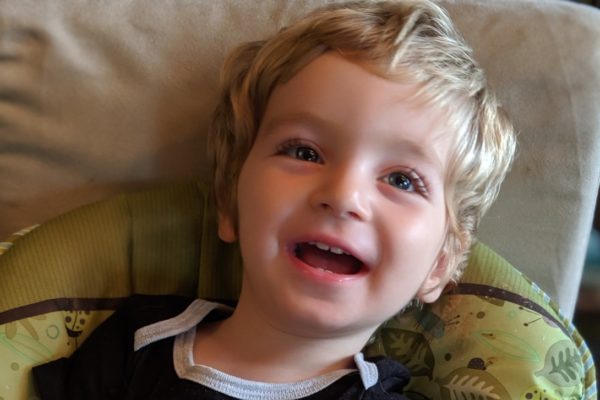 It is safe to say that Chrissy and Adam McGale are leaving their mark on the world.  Those of you who know them know that they bring joy and happiness to everyone around them.  Needless to say, when it was time to start their family, no one deserved it more.  Unfortunately, the start of their family came with a surprise.
Frankie was born unresponsive via emergency c-section with his umbilical cord wrapped around his neck 3x. He was diagnosed with Hypoxic Ischemic Encephalopathy (HIE 2) which means his brain and major organs were significantly deprived of oxygen, and as a result of his brain injury he has Cerebral Palsy.
Fast forward almost two years later and Frankie is one of the happiest kiddos you've ever met. His smile is contagious and his joy shines out of him. His Cerebral Palsy however is nowhere near mild. The Glenrose has told them he will never walk unassisted (if at all.) He's still working hard to be able to hold his head steady for more than a few seconds at a time and he isn't able to sit on his own yet. His hands and arms are tight and uncoordinated, and he's unable to feed himself or hold his bottle. He also has difficulty swallowing so they are having conversations about a feeding tube and his doctors are unsure if he'll ever be able to speak.  They are utilizing all of the traditional approaches covered by public and private health plan with limited success.  Being ever the optimists, Chrissy and Adam have hope and continue to research alternative and new therapies.

Read More HERE
For those that would like to follow Frankie's journey, Chirssy will be posting updates on the following places
Instagram: chrissymcgale
GoFunMe: HERE