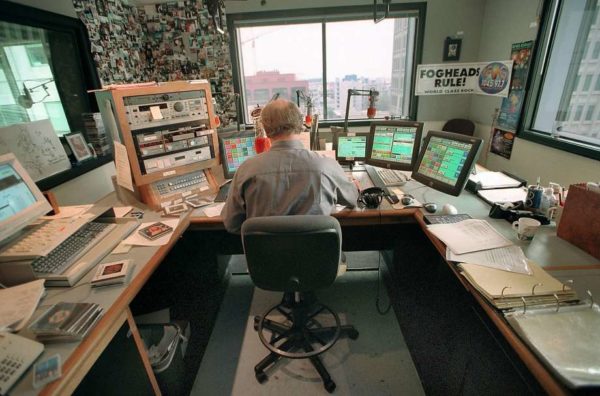 Longtime KFOG DJ Dave Morey in 2001 : Chris Hardy, SAN FRANCISCO CHRONICLE
.
He added that Cumulus is excited to bring KNBR to a wider audience.
KFOG's morning radio fixture, "The Woody Show" took to Twitter to share their feelings on the news.
"We knew this was gonna happen the minute the company who owns KFOG sold the 97.7 San Jose frequency," they wrote. Their stint on KFOG was actually their second, originally airing in San Francisco on "Live 105" 105.3 KITS in 2006.
"It's an impossible task when nobody can hear the radio station. Without San Jose and east bay, you can't compete. That said, we love ya! Listen to the podcast!"