Legendary broadcaster Al McCoy returning in 2019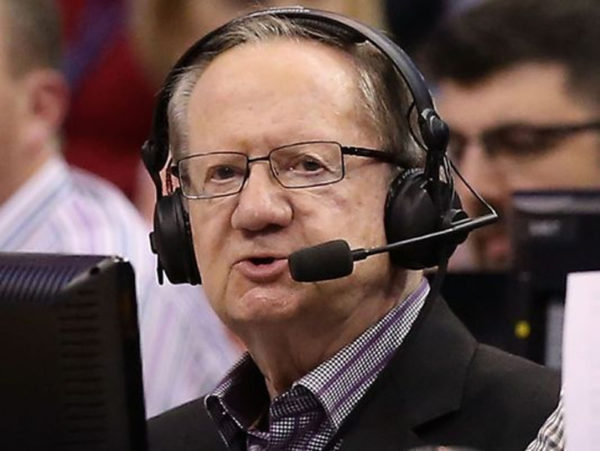 Known as "The Voice of the Suns" Al McCoy looks back on his 47 years as a Suns' broadcaster.David Wallace, Arizona Republic
.
47 years behind the microphone at Phoenix Suns games for Al McCoy just wasn't enough.
The team announced Tuesday that the play-by-play voice of the franchise will be back for a 48th season this year.
McCoy, 86, has been calling Suns games since 1972.
He almost didn't call any of them.
In 2018, he told The Arizona Republic that he wasn't sure he wanted the job when General Manager Jerry Colangelo offered it to him.
"Initially, I always felt that baseball was the game I would wind up with," McCoy, who was broadcasting games for the Triple-A Phoenix Giants, as well as being involved with Arizona State football and basketball games and Phoenix Roadrunners hockey said. "Since the Suns then were the first major league team and basketball was one of my loves it just seemed to be a natural fit."