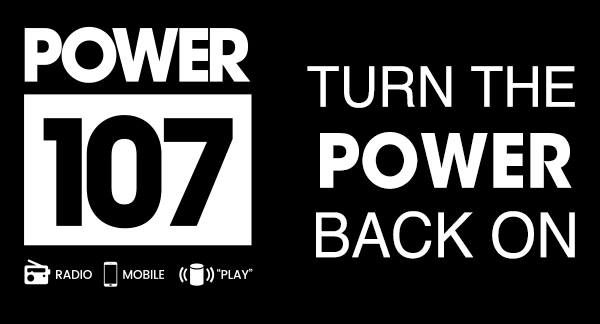 Harvard's HOT 107 had a unique stunting and countdown to High Noon, resulting in the rebranding to POWER 107
The format of HOT was mainly hip hop and some top 40. Listening to them they are basically what power 92 was. Top 40. Past and present. They Just played Young Mc. Bust to move into Jennifer Lopez waiting for tonight.
They sound way better than Hot 107. Kiss 91.7 and Virgin now have another competitor. In my opinion, Chuck 92.5 should have done this before but Corus doesn't get it.
.
POWER 107 Website HERE
.
As far as casualties are concerned, weekend man Harley Myhovich was let go…
Presser from Harvard
Turn the Power on! 
Harvard Broadcasting turns on the Power in Edmonton 
August 15, 2019 – There is something POWERfully familiar happening today on 107.1 in Edmonton as Harvard Broadcasting introduces Power 107 – Edmonton's Best Music. Remember when Pop Music was King? When Britney, Backstreet, Mariah, Spice Girls, *NSYNC, Destiny's Child, and Rihanna ruled the charts and airwaves? Power 107 does. 
Starting today on 107.1 FM and online at power107.ca, Power 107 celebrates that moment in time when Pop music ruled the Edmonton airwaves with something different yet strangely familiar. 
Also familiar will be Power 107's on air team starting August 26th featuring Ryder and Lisa, Johnny Infamous, Jake and Hannah, and the return of Gary James. 
Feel the Power! 
For more information please contact: 
Tamara Konrad Chris Myers General Manager Program Director [email protected] [email protected] 
About Harvard Broadcasting: Headquartered in Regina, Harvard is a privately-owned broadcaster with a western focus, operating radio stations in Saskatchewan and Alberta. For additional information on Harvard Broadcasting Inc. and our stations please visit harvardbroadcasting.com