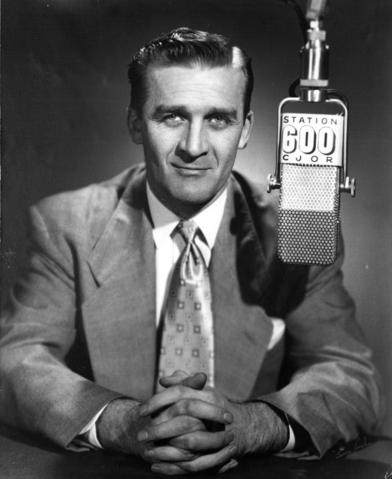 Is there anyone here who joins me in holding the late Vic Waters in high esteem in one's memory?  He was one of the best 'disc jockeys' Vancouver has produced, in the 96 years radio broadcasting has been a factor in the area.
He worked for 29 years for only one radio station, CJOR AM 600, which in its time and in several different incarnations was the clear leader in this market.   A whole generation of veteran broadcasters, some of whom still survive, owe their their broadcasting skills and subsequent careers to the guidance they received from Mr. Waters.
Our friends at Radio West have re-published a lengthy feature on Vic Waters from the Vancouver Sun in May 1973, which is now 46 years ago.  I recommend it to all and any who have fond memories of a brand of radio that Mr. Waters excelled at.   You won't regret checking it out, but you may be left somewhat saddened by some of the things you learn.
Please read the lengthy Vancouver Sun feature HERE at the Radio West site.