AJ Calloway is leaving the syndicated entertainment news show Extra after six women came forward to accuse him of sexual misconduct and rape.
Warner Bros. issued a statement on Wednesday saying the company has investigated the claims into Calloway's conduct and he and the company 'have mutually agreed to part ways'.
The statement did not say when the agreement was made.
The company had previously investigated accusations against Calloway and found no suggestion of workplace misconduct. But in February, the 44-year-old was suspended after Warner Bros. became aware of additional allegations.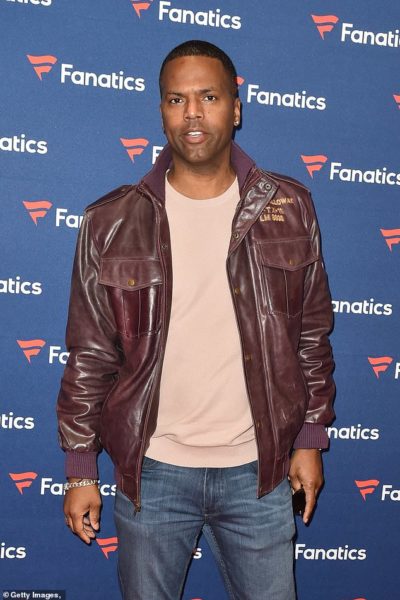 At the time, Calloway's lawyer said her client vehemently denied ever assaulting anyone and looked forward to clearing his name.
Calloway had been with Extra since 2005.
At least six women claim they were raped by Calloway between 2003 and 2013 and three of them have filed complaints with police in New Jersey, New York and California.
Jeannie Delgado is the most recent woman to accuse the television personality, claiming she was raped by him at his home in February 2009, according to The Hollywood Reporter.
She said she met Calloway, 44, on a flight to Los Angeles in 2008 and allegedly stayed over at his home during bad weather when he offered a 'guest bedroom.'
Delgado told THR: 'It turned out to be his bedroom. He basically closed the door, locked it and tried to kiss me. I was like, "No, no, no."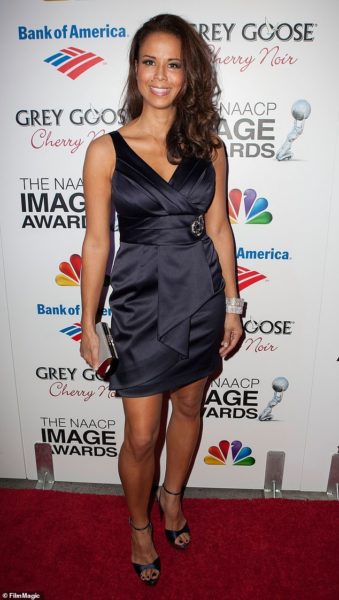 Calloway has been accused of rape by at least six woman, including Sil Lai Abrams (seen above in January 2013 in Los Angeles)
'Then he went for my pants. He flipped me over, grabbed my hands, held them behind my back. He proceeded to rape me."
Delgado said that when she tried to get away Calloway would 'bear-hug' her and she cried all night until she was raped again when the 'sun came up.'