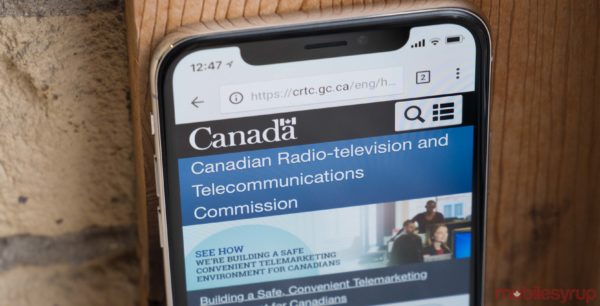 By Shruti Shekar, MobileSyrup.com  JUL 31, 2019
A new Internet Code to protect Canadians from unexpectedly high bills and resolve disputes with Internet Service Providers (ISPs) will go into effect on January 31st, 2020, the CRTC announced.
The Canadian Radio-television and Telecommunications Commission (CRTC) said in a news release that when the code comes into effect it will offer Canadians easy-to-understand contracts, documents and policies around service calls, outages, security deposits and disconnections. The new code will allow Canadians to have a better understanding of prices, especially for bundles, promotions and time-limited discounts.
It will also offer bill shock protection by offering "notifications when customers approach and reach their data-usage limits," the release said. That means the ISP needs to notify a customer when they reach 75 percent, 90 percent, and 100 percent of their data-usage limit within a single monthly billing cycle. It added that it will also offer the flexibility of permitting a customer to "cancel a contract within 45 days without paying early cancellation fees, if the contract differs from the offer."
The new code will apply to large ISPs including Bell, Cogeco, Eastlink, Northwestel, Rogers, Telus, SaskTel, Shaw Communications, Videotron and Xplornet, the commission said in its decision.
Read more HERE.