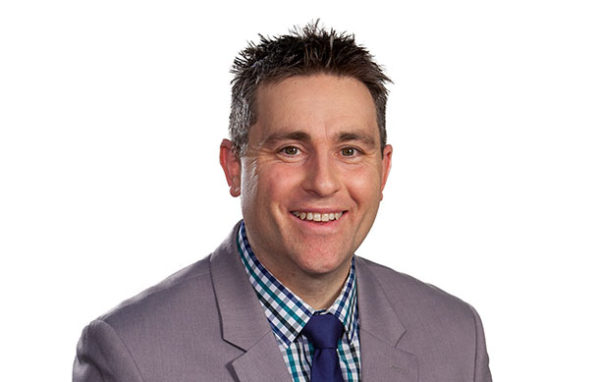 Andy Neal was announced Monday as the new host of CHEK's 30-minute 10 pm News Monday through Friday. This was one of two daily anchor assignments previously handled by Ben O'Hara Byrne, who CHEK says has accepted another role with the station.
Andy Neal started working part-time at CHEK in 2011 and then joined as a full-time employee in October 2017 as a Digital Online Producer.  For more than a year he has been host of the station's morning news which was available only on-line.
A farm boy from Prince Albert, Saskatchewan, Andy knew early he wanted to be a broadcaster. Starting out in radio in 1999, Andy has had many roles in news and sports in many places, starting in North Battleford, Sask., then on to Prince Albert, Lloydminster, Prince George and now in Victoria. Prior to joining CHEK full-time, Andy was the host of WHL on Shaw, which focussed mainly on the Victoria Royals.
Although he misses outdoor skating on the ponds on the prairies, Andy says he enjoys the much milder winters in Victoria compared to his previous stomping grounds. Andy and his wife Sarah are the proud parents of two daughters and a son, and the family loves to explore all that Vancouver Island has to offer.
Our thanks to the CHEK website for much of the above background.