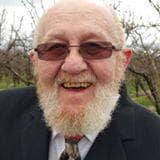 Former Seattle radio personality (KVI/KMPS) Jack Allen has died.
Jack was the KVI night personality in the mid 70's when Michael O'Shea came in as KVI Program Director.
As O'Shea commented about Jack's passing, he described Jack as 'Positive, creative and authentic. One of the real good guys.'
His family took to his Facebok account to pass on the sad news.
'It is with a heavy heart that I am writing this.
My dad, Jack Allen, passed away peacefully in his sleep yesterday, July 15, 2019.
He had a rough time the last year and spent much of it in a Skilled Nursing Facility, so if you have been wondering why he has been so quiet, when he is just naturally not a quiet person, that is why.
His wife, Freddie, preceded him in death a month ago on June 20, 2019. After 35 years of marriage, they are still together.'
Alli (Jack's daughter)
Alli related in another post, plans for a 'Celebration of Life' are in the process. (to be updated)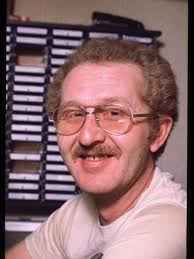 Jack also worked at Seattle's then country station KMPS as on-air announcer. Having met Jack on facebook a number a years ago, so I asked him if he could provide us with an article about those days, and sure enough, he'd written one on one of his facebook pages, and that is what he sent me.
Here's the LINK
Jack also worked at KRKO in Everett in 1968 and KASH Eugene, Oregon in 1974. add to that, KWYZ.
We have another link for you. This was Jack being interviewed back in early 2018. He talks about 'Love Line' at KVI and so many other 'nuggets' Interesting to note, in his latter years he got a preachers license to perform marriages which makes one wonder if Love Line had any thing to do with it.
Here's the LINK 
Enjoy…