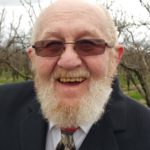 by Jack Allen
Long time Seattle Radio Broadcaster
KVI, KMPS
June 26, 2018
I posted this in the "old Radio DJ's" FB group & thought my fellow KMPS radio alums might enjoy here: KMPS AM & FM topped the Seattle country music market for years. They always heavily promoted concerts well beyond the amount paid for commercials or at least "welcomed" them to town & emceed the introduction with air talent rotated …paid & not paid.
It was my turn to emcee when Crystal Gayle came to town (not paid). Don't It Make My Brown Eyes Blue topped the charts & was in heavy air-play rotation. All air talent was way sick of that song. I asked others if they would trade me for a future gig they are assigned to……no takers. Okay, here we go. I arrive about 20 minutes before the 1st of 2 shows through the back stage equipment off-load door. The "curtain puller" is 10 feet to the right of the back stage curtain adjacent to he 'rope pull' to open the main curtain at introduction time. We had known each other for a number of years & he had a great sense of humor. 10 minutes later we hear heavy footsteps coming our way from behind the back stage curtain. Curtain puller mutters, "uh-oh". Who should appear but a big fella I immediately named "The Rhinestone Cowboy". With a 20 gal. Cowboy hat on top, a twinkling western shirt filled with blinking rhinestones, a belt buckle the size of a hub cap, jeans that were way too tight, high heel cowboy boots that made him walk kinda funny…..& he growled "Where's the f'kin DJ?" I waved and replied, "right over here". Curtain puller giggled. Rhinestone got right in my face & growled, "Here's what I want you to say. "Good evening. And now here is Chrystal Gayle and the (name of band)!"I nodded and said, "okay" & he tromped back to the other side of the stage. I looked at curtain puller & said, "Who the hell was that?" He replied, "That's her stage manager, husband. He's been like that since they got here." "Ahhhh, says I….maybe it's those tight jeans". Puller laughs aloud, hands me the wireless mich., & says, "have fun". I walk to center stage & observe Rhinestone standing off stage with hands on his hips. I smile and begin: "Good evening Chrystal fans, I'm Jack Allen from KMPS AM & FM, Compass Country." (5 sec. round of applause) We are very proud to welcome to the Seattle Opera House…Chrystal Gayle and the (yada) band!" I exit as curtain opens and the band hits it. Puller & me are laughing & here comes Rhinestone around the backstage curtain, get's even more in my face & growls, "I don't promote any f'kn radio station or DJ. Don't do it again!" I bow my head and mutter "Okay". 2nd show I do the same thing, walk off, hand off the mich. with a high five to puller and exit out the backstage door. Five minutes later I occupy my assigned bar stool at Charlie's Bar & Grill on south Lake Union……never heard a word about it.
Down the road I shared the story with a radio friend from California who emceed a double header concert later featuring Chrystal & Eddie Rabbit in Sacramento. Rhinestone & the other Mgr. got into a very heated argument about who's going on first & who will be the headliner. My friend called and we both laughed ourselves silly.