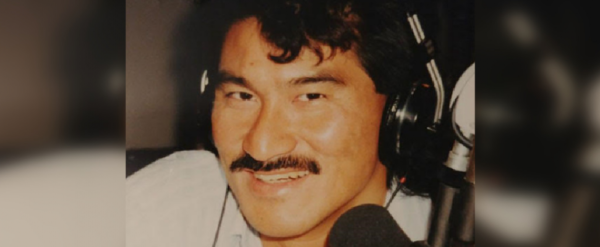 .                                                                                                                                                                                                                                        Although he'd been working in Sarasota Florida the past 8 months, John had many friends across Canada from his 35 years working in radio at Ontario stations in Waterloo, Woodstock, Toronto, Ottawa, Sarnia, and in Halifax.  Prior to leaving for the US Harada had spent the previous three years hosting afternoon drive at community station The River 88.7 in Mount Forest Ontario.
The River paid tribute to John on its Facebook page:
Johnny H, as we referred to him as, was a consummate professional and no doubt helped this small market station get off the ground. He was with us from day 1 to about 8 months ago and brought our sound up a notch (or 5) with his wit, overall general knowledge of music and he was a prep master! A true gentleman on the air and in the halls.
A funeral service is set for next Wednesday, July 24, at 12:30 pm at First Memorial's Burkeview Chapel in Port Coquitlam, BC.