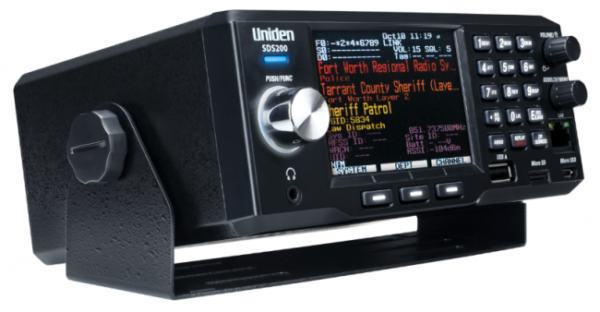 The police services in Regina and Saskatoon are following others in the country by cutting the media off from police radio scanner channels.
In the past, the media had access to what was called Police One, a police scanner that allowed journalists to hear what is happening on the secure police channel in a timely manner, to relay information to the public.
On Jan. 1, 2018,  all municipal police services in the province became subject to The Local Authority Freedom of Information and Protection of Privacy Act.
This change follows a trend across Canada, with Saskatchewan and P.E.I. being the last provinces to include police forces.
As a result, the police have indicated that they will take away the media's access to Police One.
In a letter to CBC Saskatchewan, Regina Police Chief Evan Bray said providing access to police radio systems means engaging in an "unauthorized disclosure of personal information."
Bray spoke about the decision on CBC Radio's The Morning Edition, saying he found the scanners helpful, but that they are not compliant with the legislation.
He used a hypothetical call to his own home as an example.
"We're being dispatched to Evan Bray's house for a unwanted guest. Evan's ex-wife is at the door. She's, you know, causing problems, whatever," Bray told The Morning Edition. "They give names, sometimes they will talk about whether they're intoxicated or not, whether people have mental health issues, if they're wanted, what they're wanted for.
"That's a lot of information. We wouldn't just give those sheets out."
Regina scanner equipment to be deprogrammed by Aug. 6
The Regina Police Service (RPS) sent out letters to four media organizations saying it's terminating the current Radio System Access Agreement and asking all stations to bring their radio scanner equipment to the police station to be deprogrammed by Aug. 6.
READ MORE  HERE.