Pacific Northwest Radioman Sparky Taft is likened to the 'Energizer Bunny' no kidding!
by Michael Easton


July 13, 2019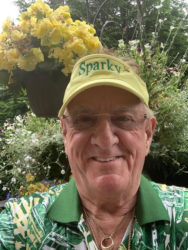 A couple of weeks ago, a prominent marketing person contacted my friend Sparky Taft on Facebook asking him why he had never been honored.  He simply said, what he has done and am doing did not fit the corporate mold or criteria they seemed to have used for many years.  He then laughed and said, he actually would qualify in several categories:  Media, promotion and advertising.
In MEDIA – probably the two most successful broadcasters in the Northwest are Pat O'Day, and Sparky.  His family are the pioneers of broadcasting in the state of Washington.  He personally, has been General Manager of 8 radio stations.  Sparky built KRKO in Everett to be one of the most successful stations in the Northwest, kicking Seattle radio's butts for many years.  He hired and trained some of the top broadcasting and business people in the Northwest – many of which went on to very distinguished careers.
In media sales, Sparky was, without a doubt, the all time broadcast sales person.  No one was even close.  He did 50% or more of 5 different stations total revenues.  One of his favorite stories was when he was working for Pat O'Day at KYYX-FM.  Bob Bingham was Pat's General Manager.  One day, they called Sparky into Pat's office.  They wanted to personally present him with his monthly commission check.  It was larger than the GM (Bob Bingham)'s check and even larger than the owner (Pat)'s check!!!!  This could never happen in today's corporate broadcasting world!
Sad news…
Sparky held his 'Media Party of the Year' for 18 years in Seattle, 3 years in Las Vegas and 2 years in Central Washington.  'The Media Party of the Year' was the largest such media event in the entire country.  Media people came from Canada, Spokane, all over Central Washington, Portland and of course over 100 from Seattle.  Four or five years ago, he made the difficult decision to cancel the media event.  The only reason was the media had changed dramatically – different TV and radio people, different media ownerships, etc.  It just wasn't the same.
In PROMOTION – he produced over 50 custom car shows in Seattle and B.C. The P-N-E) where he would bring in major TV and sports stars to sign autographs and he helped pioneer the multi-event usage of the Kingdome (YES, he's dating himself!). He also ran two race tracks – Evergreen Speedway in Monroe and in Port Angeles.
Speaking of cars, it was when he worked for Pat O'Day in the early eighties at KYYX, he came up with the promotion of CAR WARS…  It probably was the biggest and most spectacular auto promotion in the country – his promotion even got national news. Here is the video he produced.
In ADVERTISING – Without a doubt, Sparky is by far,  One of THE most successful advertising person in the Pacific Northwest AND on the west coast.  HIS type of advertising is not what has been featured with Marketing awards.  Sparky's advertising is mostly direct response advertising.  He has had advertising running all over the country in over 30 markets and on well over 50 TV stations, some radio and cable TV, including New York, New Jersey, Washington D.C., Baltimore, Philadelphia, Detroit, Austin, TX, Tulsa, OK, Pittsburgh, St. Louis, Kansas City, Cleveland, Columbus, Los Angeles, San Diego, Sacramento, Santa Maria, CA, Paso Robles, CA, Bakersfield, Phoenix, Tucson, Las Vegas, Reno, Denver, Colorado Springs, Portland, Yakima, Tri-Cities, Spokane, British Columbia and over a dozen clients in Seattle.
Sparky is not just "hands on" but face to face with all his clients, travelling to other markets every week, sometimes twice a week.  Earlier this week, he was in Pittsburgh, last week in Baltimore, the week before, Phoenix, Las Vegas.  Next week, He will be in Tucson then St. Louis.  With Alaska Airlines this Energizer Bunny has already traveled over 83,000 miles in 2019 and says he will easily top 150,000 miles this year!  At 77 years of age, he could easily pass for someone in his early 60's, and It's fair to say the man is in chronological age DENIAL
A Radio Man With a Spark!
not just a spark in attitude and dedication, but in his name, Sparky Taft
I remember growing up Victoria, listening to Seattle radio and in particular KRKO in Everett where I first heard the Taft name, the owners of one of the Pacific Northwest best radio station serving up rock and roll from 1380 on the dial, that's AM in the great pacific northwest. The time was the 60's.
Radio History of the Taft family….
Sparky's  grandfather, Archie Taft, Sr. his uncle, Archie, Jr became owner of radio station KOL 1300am in Seattle, after his grandfather died.
His dad bought KRKO (then KFBL) in 1941.  His uncle, Archie, Jr. was a partner. His  Dad later bought out Archie. The station has always been licensed to Everett.
The family owned 13 stations in the state since the early 1920's.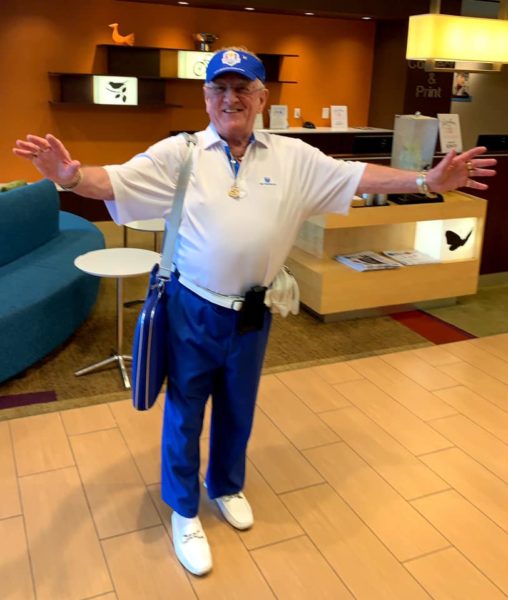 Sparky admits he is blessed,  blessed with a lot of experience, knowledge and expertise in marketing, advertising and promotion
here's another snap shot of a typical day, (minus phys therapy each time, ankle is getting better), in the busy life of Sparky Taft when he's back in his lovely condo which he shares with his beautiful wife and partner, Jean Ann in Muklteo, north of Seattle, Washington…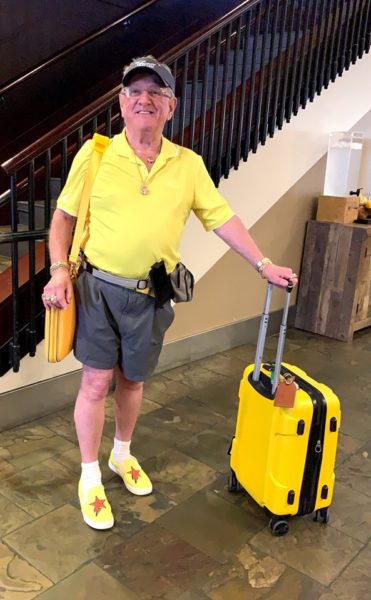 Sparky Taft
3hrs ·
Good Morning from Mukilteo by the Green! Very busy day ahead – first, I have physical therapy at 7:20am for my right ankle. Then, a conference call with a client in Denver. Then, a coffee meeting with my client and friend, Jeff Raymond of Furniture World's 11 stores. Then to see a client in Marysville, then back to my office to work on client projects in several markets. Oh yeah, I have to prepare to leave for St. Louis on Sunday, too, for TV station meetings on Monday. Lots to do, so I'm starting early! Have a GREAT day!
Canada, you say!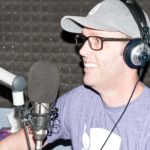 testimonial from Brock Jackson, who Manages 97.1 SUNFM, EZ Rock Osoyoos
Hey Michael, Ya Sparky…the guy is unbelievable…in this day and age of email, video conferencing etc…he's a total throwback. Flying EVERYWHERE for face to face meetings. I don't know how he does it. And when he's not travelling for work he's travelling to watch his Seahawks. It's mindboggling how much the man travels!
It was a little tough to earn his trust as a radio rep that he had never met or dealt with…but once he DID trust me…we did a significant amount of business together. Perhaps we will do that again one day.
…
thanks Brock,
As a facebook friend of Sparky's over the years, I can attest to the fact this guy has to be the human form of the Energizer Bunny. Day in and Day out he shares his daily schedule with his facebook friends, and to be honest, I get exhausted just reading how active this man is. Incredible.
Michael
It just wouldn't be right if we didn't hear from another familiar radio name, that being Pat O'Day, a former boss of Sparky's and long time friend…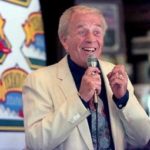 Sparky is a "one in ten million" kind of guy. So great you're doing a focus on him. Bless You M.E.
Sparky should be in the radio man hall of fame as well as the ad agency hall of fame. What a totally unique package is he
Pat O'Day
.
By the way, did we tell you Sparky has written 5 Books…
here are four of them…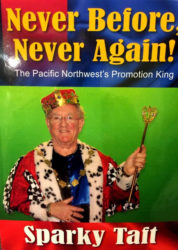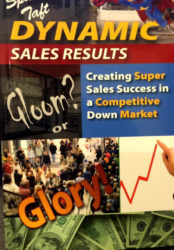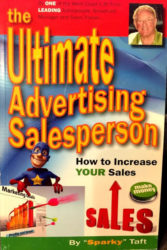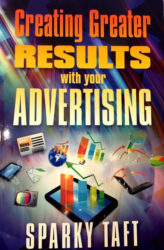 and not to forget Sparky has a Youtube Channel. Check out some of the commercials he's produced.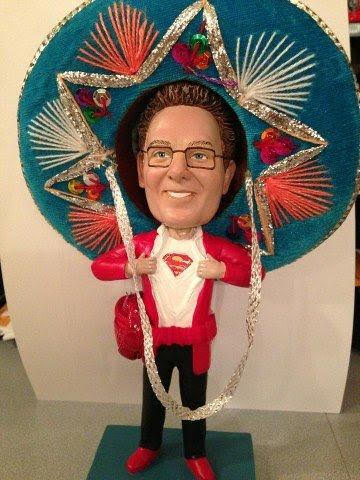 Sparky Taft…..
Dynamic Results
World Headquarters
11801 Harbour Pointe Blvd. #206
Mukilteo, WA 98275
(425) 353-3265
Sparky Cell (425) 359-8888
Email: [email protected]
Puget Sound Radio Salutes Sparky Taft!