Genevieve Borne is really talented. I met her in 1992 after a concert and was enamoured with her immediately. She is a bridge to the province I love, and a broadcaster I respect and emulate where applicable. In short, I love this woman's tenacity and ability to say, "I'm going for it." In this episode you'll hear why Quebec is special, has the star system Canada has failed to replicate, and how her skills as a photographer, host, storyteller, radio host, model, personality and TV star has made her one of Quebec's most famous stars. She also opened up about her battle with Cancer a decade ago and reflects on how she handled it.
.
I mentioned during the show that she is a very good Instagram Follow. And link to her Facebook page.
Genevieve has a national radio show called A Travers Les Branches which connects the family tree of musicians every week. A radio concept that was always difficult to replicate in English commercial radio where its more about the playing the music than providing enlightening content.
…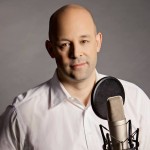 Matt Cundill works with radio groups on digital strategies and talent coaching. He recently started the Sound Off Podcast: The Podcast about Broadcast"
E-mail Matt: [email protected]
Twitter: @mattcundill
" The Sound Off Podcast is committed to helping broadcasters find their way through the digital revolution. "