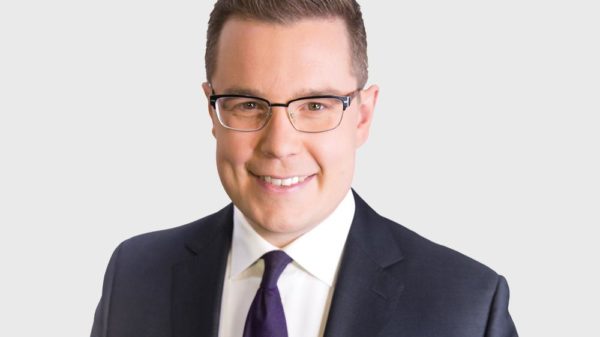 Seems CHEK's new News Director Scott Fee is already making his presence felt in the market.  He's just hired away one of CTV Vancouver Island's bright lights, anchor/reporter Joe Perkins (pictured above).  Joe had been a member of the CIVI newsroom since arriving from CKPG-TV Prince George in late 2011.
As well as anchoring the 5 pm and 11 pm news nightly Perkins has also made his presence felt hosting the Noon Show (12:15 – 1 pm M-F) on CFAX 1070.  In my opinion it was the bright light on the radio station's talk schedule.
Concurrently a CHEK anchor since October of 2015 Ben O'Hara Byrne has been wiped from the station's website.  O'Hara Byrne had handled the 6 pm and 10 pm news Mon-Fri.  Prior to arriving at CHEK Ben had been a foreign correspondent for first Global and then CTV News.