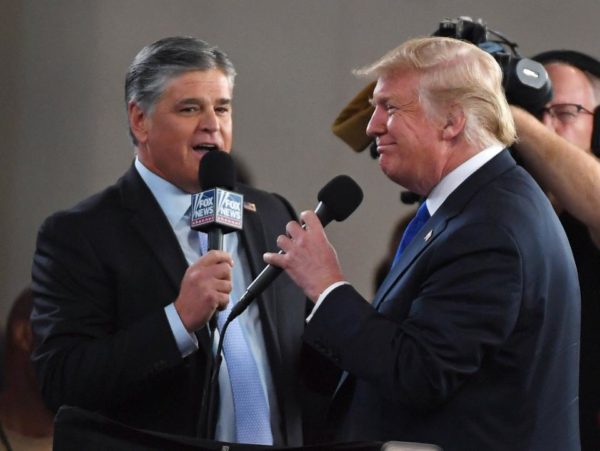 by Mark Joyella
May 30, 2019
The Trump era has been very, very good to Sean Hannity. The Fox News Channel host finished May as the top-rated host in cable news, with an average total audience of 3.138 million viewers. Hannity's prime-time colleague, Tucker Carlson, finished second with 2.761 million viewers. In all, Fox News had 10 of the 15 top-rated shows in cable news as the network posted its 209th first-place finish according to ratings data compiled by Nielsen.
MSNBC's Rachel Maddow, meanwhile, posted its lowest-rated month since Donald Trump took office, finishing May in third place overall with a total audience of 2.61 million viewers. Maddow's MSNBC colleagues Lawrence O'Donnell and Chris Hayes also finished in the top ten overall, with O'Donnell's The Last Word drawing 2 million total viewers (6th place overall), and Hayes' All In reaching 1.6 million viewers (9th place overall).
CNN continued to struggle in third place, with none of the network's prime-time shows breaking one million total viewers. Cuomo Prime Time, the network's highest-rated show, drew an audience of 938,000 total viewers, finishing in 25th place overall, behind programs airing on Fox and MSNBC in daytime and late night when viewership is typically significantly lower than in prime. CNN's Anderson Cooper finished the month in 26th place, with a total audience of 916,000 viewers.
Read More HERE