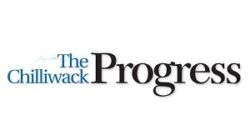 The radio station based out of University of the Fraser Valley in Abbotsford has become the first such station in Canada to be approved to broadcast on multiple frequencies in multiple municipalities.
The decision made Thursday by the Canadian Radio-television and Telecommunications Commission (CRTC) amends the broadcasting licence for CIVL radio in order to operate a transmitter in Chilliwack.
The station will broadcast on 92.3 FM in Chilliwack, allowing it to reach UFV students and staff in Chilliwack, as well as the surrounding community.
CIVL was originally approved in 2006 to broadcast on 88.5 FM from McKee Peak in Abbotsford. It has been serving FM on 101.7 in Abbotsford since September 2010 – when on-air testing began – and at its full power of 520 watts since February 2012.
.
An initiative began in 2013 – with a fundraising drive supported by the Community Radio Fund of Canada – to expand its reach.
CIVL station manager Aaron Levy said many Canadian commercial broadcasters serve multiple communities through repeater towers, and there are even some community radio stations – such as Kootenay Co-op's CJLY based in Nelson – that use three different signals.
But he said this week's decision by the CRTC is the first time a campus radio station will expand in such a way.
Read more HERE.