This week, Matt talks about his time at Canadian Music Week and after years of everyone staying mum on regulatory issues, there is a consensus that it's time to install the latest Radio update. Left unanswered is the who, how and when, but the why answers are transparent. Declining revenue, changing audio consumption habits and new players and platforms have left radio in a weakened position. The keynote speaker at Canadian Music Week was Radio Futurologist James Cridland who suggested that Canadian Radio get together and create a lobby group to represent their competitive needs.
Matt speaks about how complacency has become the norm in his hometown and in Canadian radio, and is only betting on the latter to make changes.
If you would like to read the highlights from James Cridland's keynote, Sharon Taylor assembled a nice summary.
Her Notes from Day 1 of the Radio Active Summit.
Her Notes from Day 2 of the Radio Active Summit.
Finally, if Matt saw you at Canadian Music Week and invited you on the show, you can book yourself in here.
(An early version of this episode featured an incorrect website address for James Cridland's Podnews.net. (Indeed this is the correct link.)
…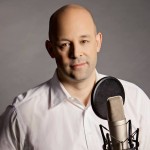 Matt Cundill works with radio groups on digital strategies and talent coaching. He recently started the Sound Off Podcast: The Podcast about Broadcast"
E-mail Matt: [email protected]
Twitter: @mattcundill
" The Sound Off Podcast is committed to helping broadcasters find their way through the digital revolution. "