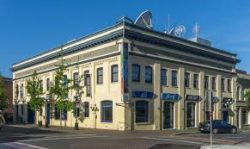 The Victoria Bell Media stations normally broadcast from a building immediately east of the old Plaza Hotel which burned down early Monday, and continues to spread toxic smoke and fumes into the surrounding area.
C-FAX and Virgin Radio 107.3 have moved their programming to the Delta Ocean Point Resort across the Inner Harbour, and repeats are being aired in place of some scheduled live talk shows, while CTV2 produced a single 30 minute newscast Tuesday and Wednesday with anchors stationed blocks away from their normal Broad Street location. That package was repeated at 5, 5:30, 6, 6:30 and 11 pm.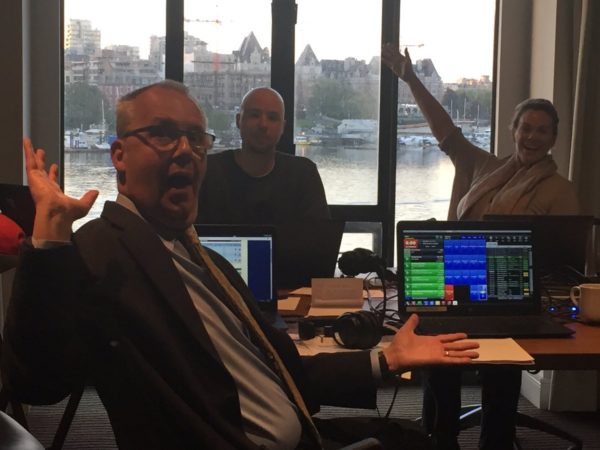 Pictured above, C-FAX Morning Show crew .. Al Ferraby, Kyle Reynolds and Lisa Best .. at the Delta Laurel Point Hotel
.
The move to the very remote location was made at the behest of authorities in an effort to minimize the adverse health effects of the toxic air situation.