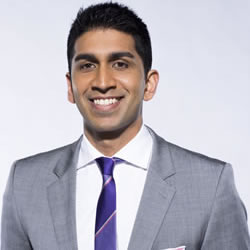 Nabil Karim, who parted ways with TSN six weeks ago, has announced via Twitter and Instagram that he has landed on his feet, and will be joining ESPN at Bristol Connecticut.  The Burnaby native caught on with TSN at the end of 2011, leaving CBC, where he had hosted Hockey Night in Canada Online and acted as sports anchor for CBC News.
In the ensuing years he had become a mainstay on TSN's Sportscentre as both anchor and reporter. Karim was also a reporter for NHL on TSN and an occasional host for NBA on TSN.
He has covered a number of major sporting events including the 2013 World Juniors in Ufa, Russia, the 2012 UEFA European Football Championship, the 2011 Stanley Cup Final and the 2011 Rogers Cup Men's Tennis Final. In addition to anchoring AHL coverage, the Burnaby-native has also hosted the 2010 FIFA World Cup South Africa Post-Game Show and the 2010 Commonwealth Games.
Before moving east the BCIT graduate spent time with CKPG-TV, Global and CKNW Vancouver.
A quick riser in the sports reporting industry, Karim enjoys connecting with youth and students, motivating and encouraging them to set goals (a regular life practice) and pursue their dreams.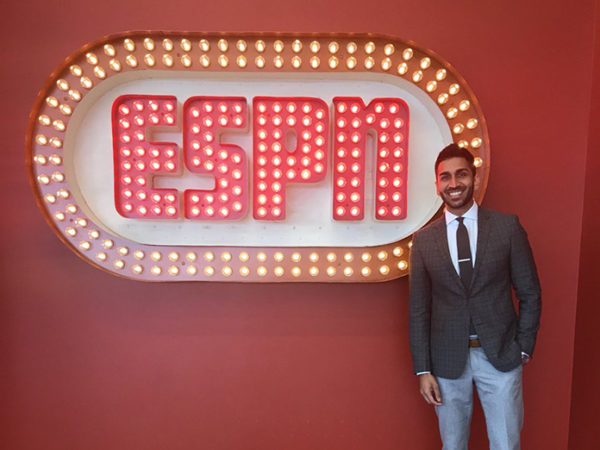 Our thanks to ProSpeakers.com for providing much of Nabil's background resume.