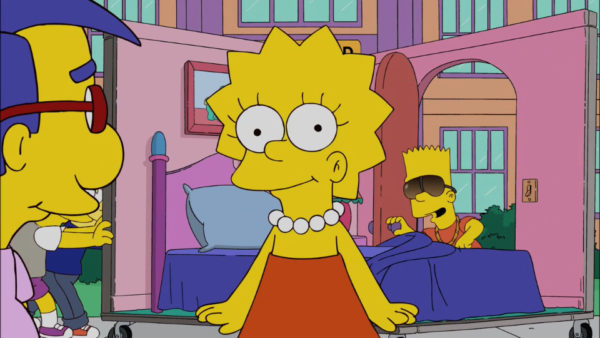 The Simpsons consulting producer Tim Long grew up in Ontario and has always sensed something secretly Canadian about Lisa, the middle child and most critically-minded member of the enduring American animated family.
"She's the one who's had the most barbed critiques of the United States," Long, a writer-producer who was raised in Exeter, Ont., said in a recent phone interview.
"I thought Bart was sort of like America: brash, unreflective, much more sure of himself. And Lisa was sort of the intellectual, quiet, thoughtful, rational one. And I've always felt like that was sort of the relationship between America and Canada, too."
She lands on the Canadian side and is admitted to hospital, where she realizes Canada is the place for her.
The episode, "D'Oh Canada," airs on Citytv and Fox.
Read more  HERE.