Tim Leary
.
Following the addition of new Program Director Scott Mahalick and the Fitz Show for mornings earlier this week, Hubbard Country "98.9 The Bull" KNUC Seattle had intended to round out its on-air lineup by moving afternoon host Corey Dillon to middays and morning host Tim Leary to afternoons.
Leary now announces he has rejected the daypart switch and will exit the station to pursue other opportunities. He joins former Program Director Lisa Adams and morning co-host Karen 'Red' Daiss in exiting KNUC, while co-host Claire Beverly will join The Fitz Show.
Leary, Beverly and Daiss joined KNUC from mornings at Dick Broadcasting Country "Bob 106.9" WUBB Bluffton SC/Savannah GA in early 2018. Leary had been with WUBB since 2011 and has also worked at 99.5 WGAR Cleveland, 98.1 WCTK Providence RI, and 94.5 KUUB Reno during his career. He previously hosted the syndicated 20Twenty Country Countdown.
READ MORE  HERE  AT THE RADIO INSIGHT WEBSITE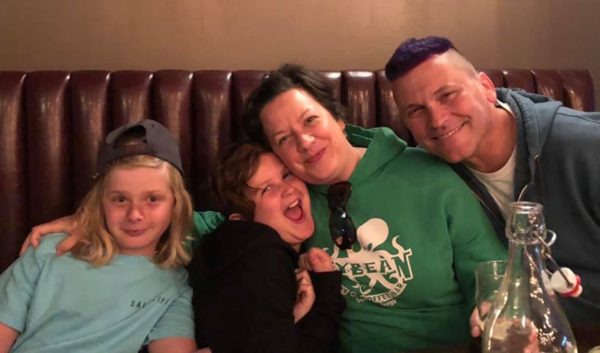 Taking a quick second to share and let you know what's going on. Officially, I am not taking over afternoons on 98-9 The Bull. A difficult choice, but I have decided to pass on the offer in persuit of other opportunities. I wanted to stop here and say from the bottom of my heart THANK YOU to every single one of you! From the moment I stepped foot in Seattle, you have made me, Karen, and the kids feel so welcome and so at home…I can't tell you how much it means to us personally! Thank you also for listening every morning, and supporting every single thing we did! It's truly an honor and humbling to have fans like you!!! I'll post often and keep you updated as to where me and the family will end up next. Thanks for all the messages, and the continued support! –Tim Leary