KLOS/Los Angeles Sold To Meruelo Media, Cumulus also Swaps Two Connecticut Stations To Connoisseur For Four In Lehigh Valley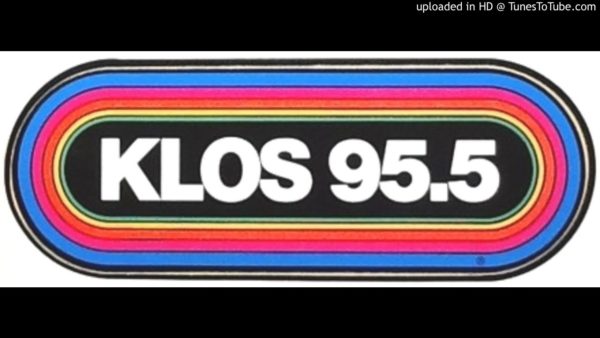 courtesy AllAccess.com    April 15, 2019
.
CUMULUS MEDIA is selling Rock KLOS/LOS ANGELES to MERUELO MEDIA for $43 million and is swapping AC WEBE/WESTPORT, CT and News-Talk WICC-A-W297CP/BRIDGEPORT, CT to CONOISSEUR MEDIA for Classic Rock WODE (99.9 THE HAWK), Alternative WWYY-W234AX (SPIN RADIO 107.1), and Sports WEEX-A-WTKZ-A (ESPN LEHIGH VALLEY)/ALLENTOWN-BETHLEHEM-EASTON, PA.
MERUELO, which owns Top 40/Rhythmic KPWR (POWER 106), Classic Hip Hop KDAY-KDEY, and Spanish Independent KWHY-TV/LOS ANGELES, will take over KLOS under an LMA TOMORROW (4/16) and CUMULUS and CONNOISSEUR will operate each other's swapped stations under LMAs on MAY 1st.
CUMULUS Pres./CEO MARY G. BERNER said,  "These transactions are part of the continued execution of our portfolio optimization strategy. Both transactions are accretive, and the sale of KLOS to MERUELO MEDIA at an attractive multiple allows us to generate substantial cash, which can be used to further pay down debt and invest in high-potential business opportunities. The CONNOISSEUR MEDIA swap significantly strengthens our presence in ALLENTOWN and the LEHIGH VALLEY."
"As a CONNECTICUT-based company, this transaction represents an exceptional opportunity to continue to invest in the southern part of the state and will offer more ways for us to serve our listeners, clients and community," said CONNOISSEUR MEDIA CEO JEFFREY WARSHAW.  "As a resident of WESTPORT, the home to WEBE 108, I am thrilled to add these legendary stations to our CONNECTICUT operations."
"As a lifelong CONNECTICUT resident and the former GSM of WEBE/WICC, it is my privilege to lead these stations," said CONNOISSEUR SVP/Market Manager KRISTIN OKESSON.  "The combined reach of our portfolio will offer exciting opportunities for our partners and to the communities we serve.  We are acquiring premier radio stations and a talented team which will allow us to expand our position in FAIRFIELD COUNTY."
Read more HERE.