ON THIS DAY in 1910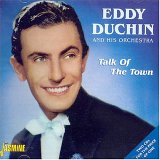 pianist & society band leader Eddy Duchin was born in Cambridge Mass.  He became famous for his engaging onstage style, his elegant if not flawless piano style made popular through his many radio broadcasts, and his courageous fight against leukemia, which he lost Feb. 9 1951 at age 40.  Tyrone Power played him in the 1956 biographical film The Eddie Duchin Story.
In 1911, composer/pianist Martin Denny was born in New York City. He gained fame as one of the most successful producers of exotica music, a type of big band music with Latin rhythms and overtones of Pacific Ocean culture.  Hits include Quiet Village, The Enchanted Sea, A Taste of Honey & Ebb Tide. He died in Hawaii Mar 2, 2005 at age 93.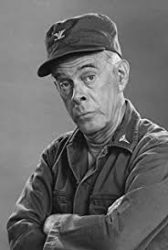 In 1915, superb supporting actor Harry Morgan was born Harry Bratsberg in Detroit.  His broadcast career began on NBC radio in 1947 as the announcer/host of Mystery Theatre starring Peter Lorre.  He went on to feature acting work in TV on the sitcoms December Bride, Pete & Gladys and (perhaps most memorably) MASH.  He also teamed with Jack Webb in the 1967 revival of Dragnet. Harry reached the advanced age of 96 before passing in his sleep in the early hours of Dec. 7 2011.
In 1921, actor Chuck Connors was born in Brooklyn to parents who hailed from Newfoundland.  He was a professional ball player before making 20 films, but only became a name star in 1958 when he began a 5-year run as star of ABC-TV's The Rifleman.  Later he hosted Thrill Seekers, and co-starred in another series, Arrest & Trial.  He died of lung cancer & pneumonia Nov. 10 1992 at age 71.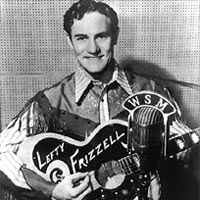 Also in 1921, actor/singer/songwriter Sheb Wooley was born near Erick, Okla. He wrote the theme song for the TV show "Hee-Haw" and the No. 1 novelty song "The Purple People Eater."  He was named CMA Comic of the Year, and had a recurring role on TV's Rawhide. He died after a long battle with leukemia Sept 16 2003 at age 82.
In 1922, the Sprott-Shaw Schools of Commerce & Wireless Telegraphy and Radio Specialties Ltd. in Vancouver started CJCE on AM 750 with 5 watts of power; the birth of what would later become CKMO/C-FUN AM1410.
In 1927, comedian "Alvin" Junior Samples (below) was born in Cummings Georgia. He is best remembered for his 14 years on TV's Hee Haw. He'd broken into show biz when as a stock car driver, he'd told on radio (at some length) how he'd caught the biggest fish his home town had ever seen.  The hilarious broadcast was made into a best selling record.  He suffered a fatal heart attack Nov. 13 1983 & died at age 57.

In 1928, saxophonist Fraser MacPherson, one of the most respected jazz musicians in Western Canada, was born in Winnipeg. A resident of Vancouver from 1948 on, MacPherson received international attention in 1975 with his L-P, "Fraser: Live at the Planetarium." MacPherson died of cancer September 27th, 1993 at age 65.
In 1932, Nate Nelson, lead singer of the Flamingos, was born in Chicago. The rhythm-and-blues group scored their first U-S hit in 1953 and hit the charts as late as 1970. "I'll Be Home" and "I Only Have Eyes For You" were two of their biggest hits. Nelson joined the Platters in 1962. He suffered a fatal heart attack & died June 1st, 1984 at age 52.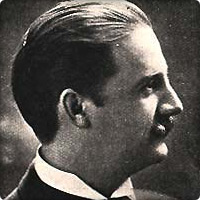 In 1941, baritone Joseph Saucier, who is thought to be the first French-Canadian musician to have made recordings in this country, died in Montreal at age 72. Saucier was one of the most admired Canadian singers in the early years of the 20th century.
In 1942, "People Are Funny," with first host Art Baker, debuted on NBC Radio. Art Linkletter took over as emcee 18 months later and kept the job for 17 years, the last 6 years of which were also on television.
In 1943, the mystery/detective radio series The Falcon started its decade-long run, beginning with the Blue Network.
In 1944, with an Allied victory in WWII looking more likely, Radio Corporation of America (RCA) resumed NBC television operations in New York.  The first night's sole program "Voice of Firestone Televues" was fed only to stations operating in Schenectady and Philadelphia, each of which had at the very most only a few dozen viewers as yet.

In 1952, the No. 1 Billboard Pop Hit was "Wheel of Fortune" by Kay Starr.
In 1953, singer Eddie Fisher got his discharge from the Army and arrived home to a nice paycheck of $330,000 in record royalties. Fisher sold 7 million records for RCA Victor while in the service. "Anytime" was just one of several big hits recorded on furloughs during his 2-year stint in the Army.
In 1954, the song "Wanted" by Perry Como topped the charts and stayed there for 8 weeks.
In 1956, singer Nat "King" Cole was beaten up on stage by six anti-black vigilantes in Birmingham, Alabama. The white audience did not come to his aid.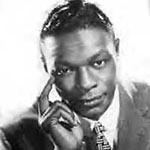 The attackers were arrested by police and Cole returned to the hall in time for the night's second show.
In 1957, 16-year-old Ricky Nelson sang for the first time on TV's "Adventures of Ozzie and Harriet." He performed "I'm Walkin'," his version of the Fats Domino hit; Ricky's Verve Records track peaked at #4 on the pop chart.
Also in 1957, Pat Boone recorded two of his biggest hits, the #1 "Love Letters in the Sand," and "Bernadine," which peaked at #14.
In 1958, rhythm-and-blues singer Chuck Willis died in an Atlanta hospital after stomach surgery. At his last recording session two months earlier, Willis cut two songs whose titles became strangely ironic — "What Am I Living For" and "Hang Up My Rock and Roll Shoes." They became hits after his death.
Also in 1958, still looking for his first chart entries Bobby Darin was in New York to record the future hits "Splish Splash" and "Queen of the Hop." Al Caiola played guitar on the session.

In 1961, Del Shannon performed his first and biggest hit "Runaway" on "American Bandstand."
Also in 1961, Pat Boone recorded his future chart topper "Moody River."
In 1962, Stuart Sutcliffe, the Beatles' original bass guitarist, died at age 21 following a brain hemorrhage in Hamburg, West Germany. Sutcliffe was invited in 1959 by fellow art student John Lennon to join his group, The Quarrymen, even though Sutcliffe couldn't play at the time. Severe headaches forced him to left the group in 1961.
In 1962, Marty Robbins recorded two future country chart toppers, "Devil Woman" and "Ruby Ann." Both became major crossover hits, reaching the Top 20 on the pop charts.
In 1965, the English group Freddie and the Dreamers reached the top of the U-S charts with "I'm Telling You Now."

In 1967, a 13-day strike by the American Federation of Radio-TV Artists (AFTRA) came to an end less than two hours before the 39th Academy Awards was to go to air. Emcee Bob Hope was the host/referee as Who's Afraid of Virginia Woolf and A Man for All Seasons duked it out for the most Oscars. They split right down the middle, with Seasons winning by a nose when it was named Best Picture.
Also in 1967, the No. 1 Billboard Pop Hit "Somethin' Stupid," by Nancy and Frank Sinatra. The duo became the only father-daughter team to ever top the pop chart.
Still in 1967, in Hollywood Paul McCartney attended a Beach Boys recording session for the song "Vegetables" which became part of the group's controversial "Smile" LP.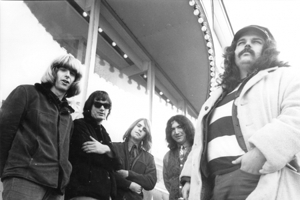 In 1968, Mickey Hart joined the Grateful Dead as their second drummer, at the request of their other percussionist Billy Kreutzmann.
Also in 1968, "In The Heat Of The Night" was named best picture at the Academy Awards.
In 1970, having quit The Beatles the day before, 27 year-old Paul McCartney made it official via a press statement, just one week before the release of his solo album. McCartney said, "I have no future plans to record or appear with The Beatles again, or to write any music with John".

Also in 1970, the progressive rock band Emerson, Lake and Palmer was formed when drummer Carl Palmer joined keyboardist Keith Emerson and singer-guitarist Greg Lake.
Still on this date in 1970, Doors lead singer Jim Morrison offered to display his genitals to a Boston audience. The lighting was killed and the group's keyboardist, Ray Manzarek, physically removed Morrison from the stage. Morrison had been arrested in Miami a year earlier for just such"lewd and lascivious behaviour" during a performance.
Again in 1970, in Nashville, Bobby Goldsboro recorded the Mac Davis song and future Top 10 single, "Watching Scotty Grow."
In 1971, John Denver made his first appearance on the charts with "Take Me Home Country Roads."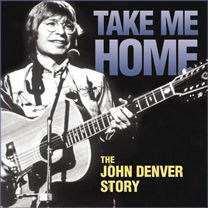 In 1972, "The French Connection" won the best picture and best director at the Academy Awards. Gene Hackman was named best actor for his role in that film. The best original song award went to the "Theme From 'Shaft.'"  Hosts of the festivities were Helen Hayes, Alan King, Sammy Davis Jr., and Jack Lemmon.
In 1973, Led Zeppelin's fifth album "Houses Of The Holy" was certified Gold, having sold in excess of 500,000 copies.
In 1977, the No. 1 Billboard Pop Hit was "Don't Give Up on Us" by David Soul. Soul starred as detective Ken Hutchinson in TV's "Starsky and Hutch."
In 1978, Cher appeared on the cover of People magazine with her then-boyfriend Gene Simmons of KISS.
In 1980, actress Kay Medford, who made repeat appearances on TV's Dean Martin Show, To Rome With Love, Barney Miller, Love American Style and Search for Tomorrow, succumbed to cervical cancer at age 65.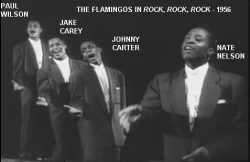 In 1984, Nate Nelson, lead vocalist for The Flamingos on their 1959 hit 'I Only Have Eyes For You' (and later joined The Platters), died of heart disease at age 52. The day previous his wife had made a plea to his fans to find a heart for her ailing husband.
In 1985, Madonna kicked off her first tour by playing the first of three nights at the Paramount Theatre in Seattle. The Beastie Boys opened for Madonna on this 40-date Virgin Tour.
In 1986, Linda Creed, a songwriter considered among the pillars of the Philly Sound in soul music, died at her Pennsylvania home after a long battl. e with breats cancer. She was 37. Working with Thom Bell, Creed composed more than 20 hit songs for such artists as Teddy Pendergrass, Dionne Warwick and Johnny Mathis. She also wrote "The Greatest Love of All," Whitney Houston's chart-topping 1986 hit.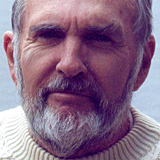 In 1987, newsman Dick Smythe ended an 18-year run at Toronto's CHUM-FM and walked across the street to CFTR-FM.
In 1989, Alabama was named artist of the decade by the Academy of Country Music. The country-rock band had 21 consecutive number-one hits, including "Feels So Good," "The Closer You Get" and "Roll On." The last two winners of the honour had been Marty Robbins and Loretta Lynn.
In 1990, Tom Waites took Frito-Lay to court for using a 'Waites' imitator on its radio ads for Doritos.  Later a jury would award him $2.475 million in punitive damages.
In 1991, actress Natalie Schafer, famous as Lovey Wentworth Howell on TV's Gilligan's Island, lost her battle with cancer at age 90.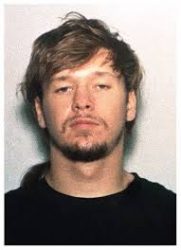 Also in 1991, Donnie Wahlberg of New Kids on the Block agreed to tape public service announcements warning against doing drugs, driving drunk, and starting fires. The deal was an exchange for having arson charges against him reduced by a Louisville, KY, judge.
Still in 1991, actor Kevin Peter Hall, who was Harry in TV's Harry & the Hendersons, died of AIDS at age 35.
Again in 1991, Peter Noone of Herman's Hermits guest-starred as an embezzling manager of a rock band, on an episode of NBC-TV's "Quantum Leap," which many fans regard as the best of the time-travelling series.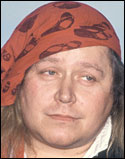 In 1992,  Sam Kinison, the loud mouthed comedian, died in a head-on car crash on a California highway at age 38. The 17-year-old driving the pickup truck that veered across the center line was arrested.
In 1993, youths rioted outside a Jakarta stadium after being denied entrance to a Metallica concert. The Indonesian news agency reported 13 people were taken to hospital, and cars and houses were damaged.
In 1994, a public memorial service for Nirvana's Kurt Cobain was held at the Seattle Center Flag Pavilion. Cobain had shot himself five days earlier.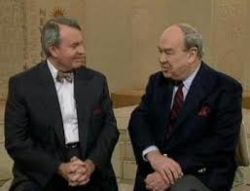 Also in 1994, Charles Kuralt (above, right) hosted his last broadcast of "Sunday Morning" on CBS TV. Charles Osgood (above, left) was his replacement.
In 1996, an Oasis concert ended abruptly in Vancouver shortly after it began when the British rock band walked off stage. Guitarist Noel Gallagher had been hit in the eye with a coin and his brother Liam was struck in the head by a shoe. Extra police were called in, but the fans left peacefully.
Also on this date in 1996, Celine Dion performed the first concert at Montreal's Molson Centre.
In 1997, actor Rod Steiger, star of the original live-TV version of "Marty," was honored with his own new star on the Hollywood Walk of Fame.
In 1998, Eddie O'Jay, one of the pioneers of black radio broadcasting, passed away at Calvary Hospital in the Bronx, N.Y. following complications from two heart attacks. The veteran soul group the O'Jays were named by him.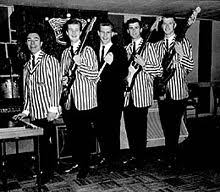 Also in 1998, an appeals court in San Francisco ruled The Kingsmen were owed hundreds of thousands of dollars in royalties from their 1963 recording of "Louie Louie." The band's contract gave them nine per cent of the profits or licensing fees, but never received a cent from two companies who held the recording rights.
In 1999, voice actress Jean Vander Pyl died of lung cancer at age 78.  She played Margaret the wife in NBC Radio's Father Knows Best, and had multiple roles in TV's The Jetsons & The Flintstones.
Also in 1999, Paul McCartney joined such stars as Elvis Costello, George Michaeland Chrissie Hynde to perform "Let It Be" at a London charity concert. The show honoured McCartney's wife, Linda, who had died of breast cancer a year earlier.
Still in 1999, the song "No Scrubs" by TLC topped the charts and stayed there for 4 weeks.
Again in 1999, Tom Petty & the Heartbreakers were the musical guests on NBC TV's "Saturday Night Live."

In 2000, actor Larry Linville, who gained fame as Major Burns on TV's M*A*S*H, died at age 60, after contracting pneumonia following a cancer operation.
Also in 2000, Sony Music Entertainment announced plans to make its first commercial digital downloads available to U.S. consumers. Sony said it would offer about 50 hit songs from Lauryn Hill, Pearl Jam, Michael Jackson, Mary Chapin Carpenter, and others.
In 2001, rapper Eminem was given two years probation on a weapons charge. He was arrested the previous June for allegedly using a gun to hit a man kissing his wife.
Also in 2001, Kevin Olmstead of Ann Arbor, Michigan, won two million, 180-thousand dollars on "Who Wants to Be A Millionaire." It's the largest prize ever given out on a T-V game show.

In 2002, country music's Statler Brothers announced their retirement from touring.   They played their final road date on  October 26th.
In 2003, singer Little Eva died of cervical cancer at age 59. She had the 1962 No.1 single 'The Loco-Motion'. Eva was working as a babysitter for songwriters Carole King and Gerry Goffin who asked her to record the song they'd just written.
Also in 2003, three gunmen shot at a convoy of cars, one of which carried Snoop Dogg.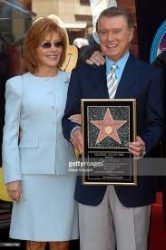 Still in 2003, TV host Regis Philbin was on hand to be honored with the 2,222nd star on the Hollywood Walk of Fame.
In 2004, singer Janet Jackson was guest hostess and also the featured live musical act on NBC-TV's Saturday Night Live.
In 2005, the final episode of The Osbournes was aired on MTV in the UK. The show reached a peak audience of eight million at it's height during a three year run.  Ozzy was at a loss to explain its popularity, saying, "I suppose Americans get a kick out of watching a crazy Brit family like us make complete fools of ourselves every week."

In 2006, Bon Jovi and Sugarland singer Jennifer Nettles won the Collaborative Video of the Year trophy at the CMT Music Awards in Nashville for "Who Says You Can't Go Home."
In 2007, jazz, blues & gospel singer Dakota Staton died at age 76.  Compared by critics with Sarah Vaughan and Dinah Washington her internationally best known record was The Late Late Show, a #4 hit in 1957.
Also in 2007, Johnny Cash's last home, a 14,000-square-foot waterfront building in Hendersonville, Tennessee, was engulfed in flames and burned to the ground. After Cash's 2003 death it was acquired by Barry Gibb of the Bee Gees, and had been slated for renovation.
In 2010, actress Dixie Carter (below) (Designing Women, Family Law) died of complications from endometrial cancer at age 70.

In 2011, just days after performing his first concert in China, Bob Dylan debuted in Vietnam playing at the RMIT University in Ho Chi Minh City for approximately 4,000 fans. As in China, Dylan's set list had to be approved by the country's communist government but no changes were made.
In 2012, Bonnie Raitt's nineteenth album "Slipstream" was released.  It was her first studio recording in seven years.
In 2013, Chicago blues guitarist and singer Jimmy Dawkins died at age 76.  He was generally considered a part of the "West Side Sound" of Chicago blues.
 In 2014, Linda Ronstadt, Kiss, Nirvana, and Peter Gabriel were inducted into the Rock and Roll Hall of Fame.
In 2015, singer, guitarist and songwriter Keith McCormack  died of a stroke at age 74.  He played for the String-A-Longs (managed by Norman Petty) who had a 1960 #3 hit "Wheels."  He also wrote Jimmy Gilmer's 1963 smash "Sugar Shack."
In 2017, jazz and blues singer and actress Linda Hopkins, who appeared 46 times on NBC's Tonight Show starring Johnny Carson, died at age 92.
In 2018, Yvonne Staples, a longtime member of the Staple Singers who enjoyed a series of funky gospel-inflected hits in the 1970s, died of colon cancer at age 80.
Today's Birthdays:
Actor Max Von Sydow (The Tudors, Diary of Anne Frank) is 90.
Actress Liz Sheridan (Seinfeld, Santa Barbara, Alf) is 90.
Actor Lee Weaver (Easy Street, Bill Cosby Show) is 89.
Ex-Sportscaster John Madden is 84.
Reggae artist Bunny Wailer is 72.
Actor Steven Seagal (True Justice, Steven Seagal: Lawman) is 68.
Singer Terre Roche of The Roches is 66.
Actor Peter MacNicol (Numb3rs, Ally McBeal, Chicago Hope) is 65.
Actress Deborah Rush (Orange is the New Black, Big Lake, Strangers with Candy) is 65.
Fox News Channel token liberal Juan Williams is 65.
Bassist Steven Gustafson of 10,000 Maniacs is 62.
Actor Robert R. Shafer (The Office) is 61.
Singer-producer Kenneth "Babyface" Edmonds is 61.
Musician Brian Setzer is 60.
Actor Olivia  Brown (Miami Vice) is 59.
Rapper Afrika Bambaataa is 59.
Singer Katrina Leskanich of Katrina and the Waves is 59.
Actor Jeb Stuart Adams (Baa Baa Black Sheep, Once Upon a Texas Train) is 58.
Drummer Tim "Herb" Alexander of Primus is 54.
Actor Brad William Henke (Orange is the New Black, October Road, Justified, Going to California) is 53.
Actor-comedian/voicist Orlando Jones (Sleepy Hollow, Father of the Pride, The Evidence, Mad TV) is 51.
Actor Billy Jayne (Parker Lewis Can't Lose, Bad News Bears) is 50.
Guitarist Mike Mushok of Staind is 50.
Singer Kenny Lattimore is 49.
Rapper Q-Tip of A Tribe Called Quest is 49.
Actor Damien Puckler (Grimm) is 47.
Actor David Harbour (Stranger Things, State of Affairs, The Newsroom, Rake) is 44.
Blues singer Shemekia Copeland is 40.
Actor Charlie Hunnam (Sons of Anarchy) is 39.
Victoria-born bassist Bryce Soderberg of Lifeforce is 39.
Actor Michael Pitt (Boardwalk Empire, Dawson's Creek) is 38.
Singer/actress Laura Bell Bundy (Hart of Dixie, Anger Management) is 38.
Actress Joanna Christie (Narcos) is 37.
Actress Chyler Leigh (Grey's Anatomy, That 80's Show, The Practice) is 37.
Actor Ryan Merriman (The Pretender, Veritas: The Quest) is 36.
Actress Jamie Chung (Once Upon a Time, The Real World) is 36.
Bassist Andrew Dost of fun. is 36.
Actor Adam Senn (Hit the Floor) is 35.
Actress Natasha Melnick (Do Over, Freaks & Geeks) is 35.
Singer-actress/voicist Mandy Moore (This is Us, Sheriff Callie's Wild West, High School USA!, Entourage) is 35.
Actress Cara DeLizia (Boston Public, So Weird, Nick Freno: Licensed Teacher) is 35.
Actor Adam Senn (Hit the Floor) is 35.
Vancouver-born actress Christie Laing (UnREAL, Once Upon a Time, Arrow) is 34. 
Actor Barkhad Abdi (Castle Rock) is 34.
Actor Billy Kay (Guiding Light) is 34.
Mississauga Ont.-born actress Shay Mitchell (Pretty Little Liars) is 32.
Actress Jamie Renée Smith (Ask Harriet, Weeds) is 32.
Actor Haley Joel Osment (Murphy Brown, Thunder Alley) is 31.
Vancouver-born actress Caroline Chan (Project ARMS, Broken Trail) is 31. 
Actress Alicia Sanz (Shots Fired, From Dusk Till Dawn: The Series) is 31.
Country singer/songwriter Maren Morris is 29.
Singer-actress AJ Michalka of Aly and AJ is 28.
Actress Conor Leslie (The Man in the High Castle, Other Space, Klondike) is 28.
Actress Mary Neely (Wacko Smacko, Westwood Girl) is 28.
Actress Daisy Ridley (Star Wars: Forces of Destiny) is 27.
Actress Sofia Carson (Descendants: Wicked World) is 26.
Actress Ruby Jerins (Nurse Jackie, Six Degrees) is 21.
Actor Max von Sydow is 90. Actress Liz Sheridan ("Seinfeld") is 90. Sportscaster John Madden is 83. Reggae artist Bunny Wailer is 72. Actor Steven Seagal is 67. Singer Terre Roche of The Roches is 66. Actor Peter MacNicol ("Numb3rs," "Ally McBeal") is 65. Bassist Steven Gustafson of 10,000 Maniacs is 62. Singer-producer Babyface is 61. Musician Brian Setzer is 60. Singer Katrina Leskanich of Katrina and the Waves is 59. Drummer Tim "Herb" Alexander of Primus is 54. Singer Kenny Lattimore is 52. Comedian Orlando Jones is 51. Guitarist Mike Mushok of Staind is 50. Rapper Q-Tip of A Tribe Called Quest is 49. Actor David Harbour ("Stranger Things") is 44. Blues singer Shemekia Copeland is 40. Actress Laura Bell Bundy is 38. Actor Harry Hadden-Paton ("Downton Abbey") is 38. Actress Chyler Leigh ("Supergirl," "Grey's Anatomy") is 37. Bassist Andrew Dost of fun. is 36. Actor Ryan Merriman ("The Pretender") is 36. Singer-actress Mandy Moore ("This is Us") is 35. Actor Barkhad Abdi ("Captain Phillips") is 34. Actress Shay Mitchell ("Pretty Little Liars") is 32. Actor Haley Joel Osment ("The Sixth Sense") is 31. Country singer Maren Morris is 29. Singer-actress AJ Michalka of Aly and AJ is 28. Actress Daisy Ridley ("Star Wars: The Force Awakens") is 27. Actress Sofia Carson ("Descendants") is 26. Actress Ruby Jerins ("Nurse Jackie") is 21.
Chart Toppers – April 10
1949
Cruising Down the River – The Blue Barron Orchestra (vocal: ensemble)
Sunflower – The Russ Morgan Orchestra (vocal: The Skylarks)
Red Roses for a Blue Lady – Vaughn Monroe
Candy Kisses – George Morgan
1958
Tequila – The Champs
He's Got the Whole World (In His Hands) – Laurie London
Book of Love – The Monotones
Oh Lonesome Me – Don Gibson
1967
Happy Together – The Turtles
Somethin' Stupid – Nancy Sinatra & Frank Sinatra
Bernadette – The Four Tops
Walk Through This World with Me – George Jones
1976
Disco Lady – Johnnie Taylor
Let Your Love Flow – Bellamy Brothers
Right Back Where We Started From – Maxine Nightingale
'Til I Can Make It on My Own – Tammy Wynette
1985
One More Night – Phil Collins
We are the World – USA for Africa
Crazy for You – Madonna
Country Girls – John Schneider
1994
Bump N' Grind – R. Kelly
Without You/Never Forget You – Mariah Carey
So Much in Love – All-4-One
My Love – Little Texas
2003
In Da Club – 50 Cent
When I'm Gone – 3 Doors Down
Angel – Amanda Perez
Have You Forgotten? – Darryl Worley