Our friend Boyd Leader is heading west to Kelowna for his next challenge as announced on his facebook page this morning…
Congratulations Boyd!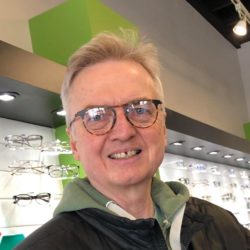 The news is out so I thought I'd make it "Facebook Official." I am moving to Kelowna to take on the Group PD Role for Bell Media – BC Interior. I am very much looking forward to working with the amazing team that Ken Kilcullen and James Stuart have put together. We already have station visits planned and I'm anxious to get to know everybody. This is an amazing opportunity and can't wait to get started on Monday April 15th. It had to be a great opportunity to get me to leave my current role with AMMSA. I've had an amazing 6 plus year run and have been afforded many opportunities that I would not have had in traditional radio. I'm proud of all the accomplishments the team have achieved and will be cheering for their future successes every step of the way!
.
Just a note, the position Boyd is taking, was previously held by Jeff Winskill, who left Kelowna back in December to take up his new gig as PD at Jack FM in Vancouver. Winskill replaced Al Ford who returned to Sonic in Edmonton.
.