ON THIS DAY in 1888
actor
Earle Ross
was born in Chicago.  He was a pioneer in early radio with his own show, The
Earle Ross
Theater of the Air, but his most memorable radio roles were that of Judge Horace Hooker on NBC's 
The Great Gildersleeve
and Howie MacBrayer on 
Point Sublime
.  His unique vocal timbre also won him frequent appearances on radio's 
The Billie Burke Show
,
Lights Out,
Lux Radio Theater
and
The Mel Blanc Show
.  Ross succumbed to cancer May 21, 1961 at age 73.
.
In 1905, actor Philip Ahn was born in Los Angeles. Though of Korean ancestry he played hundreds of Japanese & Chinese stereotypes in Hollywood productions.  He is probably best remembered as the wise Master Kan in the 1970's TV series Kung Fu.  He died after surgery Feb 28 1978 at age 72.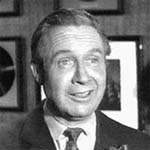 In 1908, actor Arthur O'Connell was born in New York City. However he often played more countrified parts with an unhappy ambiance and a 'loser' quality.  He had recurring roles in TV's Mr. Peepers & Second Hundred Years, as well as scores of one-shots in many other series.  Due to the onset of Alzheimer's Disease he'd been reduced solely to toothpaste commercials at the time of his death May 18 1981 at age 73.
Also in 1908, actor/director Dennis O'Keefe (below) was born in Fort Madison Iowa. He had his own TV series (The Dennis O'Keefe Show) in 1959, and made several appearances in Lux Video Theatre, Climax, Suspicion & Follow the Sun.  He died of lung cancer Aug. 31 1968 at age 60.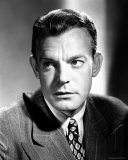 In 1909, country singer and pianist Aubrey (Moon) Mullican was born in Polk County, Texas. His two-finger piano style is said to have influenced Jerry Lee Lewis. Mullican's big hits were "New Jole Blon" in 1947 and "I'll Sail My Ship Alone" in 1950. Moon Mullican died of a heart attack in 1967.
In 1914, comedian/actor Phil Foster was born Philip Feldman in New York City.  His first TV appearances were as a standup comedian 8 times on CBS-TV's Ed Sullivan Show.  But he is best remembered as Laverne's father Frank on the hit sitcom Laverne & Shirley.  He died after a heart attack July 8, 1985 at age 71.

In 1918, singer, actress and comedienne Pearl Bailey was born in Newport News, Virginia. Her many 1950's records included comic or novelty tunes, such as "Takes Two to Tango." She headed up her own TV show in 1971, and a decade later had a recurring role in As the World Turns. Pearl Bailey died of heart disease on August 17th, 1990 at age 72.
In 1919, actress Eileen Heckart was born in Columbus Ohio. She had an almost 50 year career in TV supporting roles playing flinty, overwrought, down-to-earth or wise-to-the-bone old gals.  She had recurring roles in the series One Life to Live, Cybil, Annie McGuire, Out of the Blue, Suspense, The Fugitive, etc; she played Eleanor Roosevelt in two separate TV projects.  She died from cancer Dec 31, 2001 at age 82.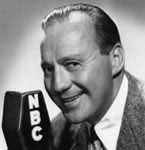 In 1932, comedian Jack Benny appeared on radio for the first time. He agreed to join then newspaper columnist, Ed Sullivan, on his radio interview show in New York City.  Benny got a real taste of radio two months later when he started his own show on the NBC radio network.
In 1937, the soapy radio serial, Our Gal Sunday, debuted at 12:45 ET on CBS Radio.  The question, "Can this girl from a small mining town in the West find happiness as the wife of a wealthy and titled Englishman?" was asked each day, as the tear-soaked melodrama continued in the same time slot for the next 22 years!  Vivian Smolen (below) played the title role for the final 13 years.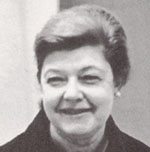 In 1941, Vancouver's CKWX 950 moved to AM 980. CFCT 1450 Victoria became CJVI 1480. CBR 1100 moved to AM 1130. This was a result of the 1937 Havana Radio Treaty which governed which radio frequencies are available to which country throughout the Caribbean and North America.  Over 2000 radio stations throughout North America made the frequency switch this date at 3 am ET/ midnight Pacific time.
Also in 1941, "Amapola" by Jimmy Dorsey began a 10 week run at #1 on Billboard's pop chart.
In 1957,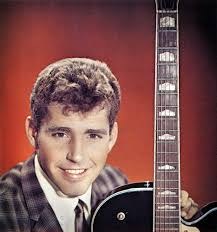 Buddy Knox became the first artist in the Rock 'n' Roll era to write his own #1 hit when 'Party Doll' topped the Billboard singles chart. Knox would go on to score four more US Top 40 hits between 1957 and 1961.
In 1958, new U.S. Army recruit Elvis Presley arrived for Basic Training, i.e. "boot camp," at Fort Hood, Texas.
In 1960, Paul Anka's hit single Puppy Love went to number #1 on the Billboard charts.
In 1961, in a studio in New York City, Ben E. King, formerly with The Drifters, recorded "Amor," his future Top 10 R&B single.  Over two days ending this date he taped 11 songs for his first solo LP which would be released that summer. Doc Severinsen played trumpet on the sessions.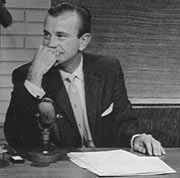 In 1962, Jack Paar left his highly successful late night NBC TV talk show after five years as host. He left behind a salary of $250,000 and an estimated audience of eight-million people. Over the next six months fill-in hosts were used, including one who would ultimately win the coveted position of next host of The Tonight Show. He was Johnny Carson.
Also in 1962, Gene Chandler was awarded a Gold Record for his "Duke of Earl."
In 1963, country music star Texas Ruby died at age 52 when a fire raged through her house trailer in Nashville. Ruby and her husband, Curly Fox, were one of the most popular acts on the Grand Ole Opry in the 1940's. Ruby's deep, sultry voice and Fox's trick fiddling proved a winning combination. Texas Ruby is immortalized in Waylon Jennings' hit, "Ain't Living Long Like This."

Also in 1963, the final episode of the NBC TV soap opera "Young Doctor Malone" was aired.  The long-running radio serial of that name had gone off the air 2-and-a-half years earlier.  Pictured is 1940's producer of the radio serial Betty Corday with husband Ted Corday.
In 1964, Ted Collins, the longtime host & MC for many of Kate Smith's radio shows, and her manager from 1931-51, died at age 63.
In 1966, Rolling Stone Mick Jagger was injured during a gig in Marseilles, France after a fan threw a chair at the stage. Mick required eight stitches for a cut on his forehead.

In 1967, the first nationwide strike in the 30-year history of the American Federation of Television and Radio Artists (AFTRA) began, lasting for 13 days. Many familiar faces were absent from the TV screen during the strike, including that of Walter Cronkite (above) of CBS News. A 28 year old chap named Arnold Zenker, formerly a smalltown radio announcer, got his "15-minutes of fame" filling in for Cronkite during those two weeks. After the strike was settled, Zenker was never heard from again on network television.
In 1970, the Easter episode of CBS TV's Ed Sullivan Show was broadcast live from VA hospitals in Denver and San Antonio caring for Vietnam wounded.  It featured performances by Gladys Knight and the Pips, Buck Owens, Marty Allen, David Frye and Bobbi Gentry.
In 1972, Led Zeppelin's Robert Plant and Jimmy Page travelled to Bombay India to record versions of the band's songs "Friends" and "Four Sticks" with the city's symphony orchestra. Musical and cultural barriers prevented the experiment from being a success, but the duo returned triumphant two decades later, recording those songs and many more for their MTV music special "Unledded."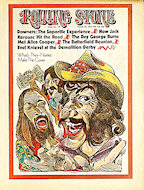 In 1973, after recording the hit song 'On the Cover of the 'Rolling Stone', Dr. Hook finally got a group shot on the cover of Jann Wenner's popular rock magazine. Inside, a Rolling Stone writer confirmed that members of the group (Dr. Hook and the Medicine Show) bought five copies of the mag for their moms — just like in the song's lyrics!
In 1974, the CBC announced that it would gradually remove all commercials from its AM radio stations.
In 1975, Led Zeppelin logged all six of their albums in Billboard's Top 200 chart in the same week, with their latest album "Physical Graffiti" at No.1. Almost 40 years later it still stands as an amazing achievement.
In 1976, Budge Crawley of Ottawa's Crawley Films won the Oscar for best feature-length documentary for "The Man Who Skied Down Everest." It was the first Canadian feature film to win an Oscar.
Also in 1976, the No. 1 Billboard Pop Hit was "Disco Lady" by Johnnie Taylor. The single was the first to be certified platinum by the Recording Industry Association of America for sales of more than 2 million copies. (The platinum standard was halved in 1989 to 1 million due to declining sales of singles.)
Still in 1976, Bruce Springsteen jumped a fence at Graceland in Memphis in an attempt to see his idol, Elvis Presley.

In 1978, "Annie Hall" won the Oscar for best picture plus the best actress award for Diane Keaton (right). "You Light Up My Life" won the original song award.
Also in 1978, rocker Tina Turner's divorce from abusive husband Ike became  final.  They were married for 16 years and had one child.
In 1980, Chicago songwriter Ronald Selle sued the Bee Gees for copyright infringement on "How Deep is Your Love," a hit single from the "Saturday Night Fever" soundtrack. He lost on appeal in 1983.
Also on this date in 1980, orchestra leader Annunzio Paolo Mantovani died in England at age 74. Mantovani's "cascading strings" sound made him the king of mood music throughout the 1950's and '60s.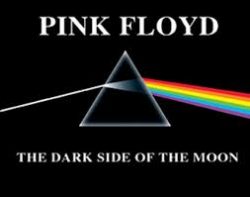 Still in 1980, Pink Floyd's 'Dark Side Of The Moon' spent its 303rd week on the Billboard album chart, beating the record set by Carole King's album 'Tapestry.'
In 1982, orchestra leader Ray Bloch, who worked with Al Jolson, Milton Berle and numerous quiz shows on radio, and led the band for the Jackie Gleason, Steve Allen and Ed Sullivan TV shows, suffered a fatal heart attack at age 79.
Also in 1982, at the time the longest-running soap opera on network television, Search for Tomorrow, made a big change. It jumped from CBS, where it had grown in popularity for 30 years, to the daytime schedule on NBC, where it eventually went to soap opera heaven Boxing Day 1986.  Many celebrities were featured on Search for Tomorrow including Don Knotts, Sandy Duncan, Lee Grant, Tom Ewell, Roy Scheider and Hal Linden.

Still in 1982, Johnny Carson was host as the 54th Annual Academy Awards were handed out to Henry Fonda and Katharine Hepburn as Best Actor and Best Actress in On Golden Pond. The Best Picture Oscar went to Chariots of Fire. Music/Song prizes went to Burt Bacharach, Carole Bayer Sager, Christopher Cross and Peter Allen for Arthur's Theme (Best That You Can Do) from Arthur, of course.
Again in 1982, Stevie Wonder and Paul McCartney released their future #1 pop single "Ebony and Ivory," written by McCartney.
In 1984, the 100th episode of "Knots Landing" aired on CBS.
In 1985, Jeanine Deckers, The Singing Nun, died at age 52 after taking an overdose of sleeping pills in a suicide pact with a friend. Her 1963 No.1 single 'Dominique' sold over 1.5 million copies, winning a Grammy Award as the year's best Gospel song.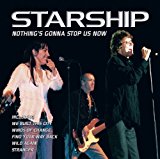 In 1987, the No. 1 Billboard Pop Hit was "Nothing's Gonna Stop Us Now" by Starship. The song was the third No. 1 single for the group, which was previously known as Jefferson Airplane, then Jefferson Starship.
In 1987, fans of the heavy metal group Iron Maiden set two cars on fire and pelted firemen with bottles following a concert in East Rutherford, New Jersey. Thirty-three people were arrested.
In 1989, the Australian rock band Crowded House played what was then a unique concert in Calgary. The group performed for 80 people in the basement of Grant Harvey's home. The 23-year-old film student won the concert when his four-minute, 87-dollar video production was judged the best of hundreds entered in a MuchMusic contest.
Also in 1989, the 61st Annual Academy Awards were considered a bit of a debacle, after producers opted to have no central host. Rain Man was named Best Picture, with its star, Dustin Hoffman, scoring as Best Actor. Best Actress went to Jodie Foster (below) for The Accused. Carly Simon won Best Music/Song for Let the River Run from Working Girl.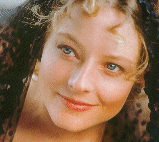 In 1996, two former members of the vocal group the Teddy Bears filed suit in Los Angeles against producer and former bandmate Phil Spector and several labels. Carol Connors and Marshall Lieb alleged they had not received royalties from reissues of their 1958 #1 hit "To Know Him Is To Love Him."
In 1997, actor Eddie Ryder, who played Slick Jones on TV's General Hospital, and scores of one-shot guest roles, died at age 74.
In 1998, country singer Shania Twain began her first headlining tour of North America, Australia and Europe, along with a nine-piece band, in her hometown of Sudbury, Ontario. The 'Come On Over' tour would gross 80 million dollars.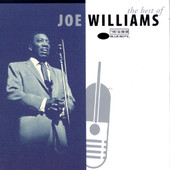 In 1999, jazz and blues singer Joe Williams died in Las Vegas of acute lung disease. He was 80. Williams collapsed and died in the street after leaving his hospital bed and walking about three kilometres towards his home.
In 2000, 'N Sync's album "No Strings Attached" sold two-point-four million copies its first week out. That set an all-time record for first-week sales.
In 2001, a three-hour musical tribute was held at New York City's Radio City Music Hall in honor of the Beach Boys' guiding genius Brian Wilson.                                                                                                                                   

There were vocal tributes by Paul Simon (Surfer Girl), Elton John (God Only Knows), and Billy Joel (Don't Worry Baby). Heart's Ann and Nancy Wilson, the Go-Go's, Carly Simon, David Crosby, Wilson Phillips, Aimee Mann, and songwriter Jimmy Webb also appeared. Wilson himself performed "Barbara Ann," "Fun, Fun, Fun," and "Surfin' U.S.A."
Also in 2001, pianist John Lewis, for 45 years a member of the Modern Jazz Quartet, lost his battle with prostate cancer at age 80.
In 2004, Alistaire Cooke the British/American journalist, television personality and broadcaster, succumbed to lung cancer at age 95.  In North America he was best known as the erudite host of PBS' Masterpiece Theatre, and years earlier, the host of CBS-TV's Omnibus.  His 'Letter from America' on BBC Radio continued for 58 years until just three weeks before his death.
In 2005, Canadian rocker Neil Young was treated for a brain aneurysm at a hospital in New York. Doctors expected the 59 year old to make a full recovery, and he did.
Also in 2005, singer Jonathan King was freed from a British prison after serving half of his seven-year sentence for four indecent assaults and two serious sexual offenses on 14 and 15-year-old boys, still claiming to be innocent.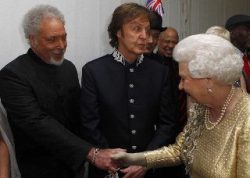 In 2006, at Buckingham Palace Queen Elizabeth II bestowed a knighthood on Tom Jones for his contributions to music.
In 2007, 'Umbrella', by Rihanna featuring Jay-Z was released in the US. The track went on to reach No.1 in various countries, including the US and the UK.
Also in 2007, U2 singer Bono accepted an honorary knighthood at a ceremony in Dublin.
In 2008, rapper Rick Ross was at No.1 on the Billboard album chart with his second album 'Good Time.'

In 2009, while nominated in five categories at the 38th annual Juno Awards In Vancouver, Nickelback won three trophies, for Group of the Year, Album of the Year ("Dark Horse") and Fan Choice. They also performed their "Dark Horse" hit "Something In Your Mouth."
In 2012, supporting actor Luke Askew, who appeared in TV's Bonanza, High Chaparral, Mission: Impossible, The Rockford Files, Quincy, M.E., T. J. Hooker, L.A. Law, MacGyver, Walker, Texas Ranger, Murder She Wrote, and HBO's Big Love, as well as his breakout role in the bigscreen's Easy Rider, lost his battle with lung cancer three days after his 80th birthday.
Also in 2012, guitarist Slash (of Guns N' Roses & Velvet Revolver) released a version of his song "Gotten," featuring Maroon 5's Adam Levine on vocals. Download proceeds benefitted the Los Angeles Youth Network which helps some 10,000 runaway and homeless youth on the streets of L.A. every night.

In 2013, Justin Bieber ran into trouble at Munich airport when customs officials detained and quarantined the monkey he'd recently received from record producer Mally Mall. Bieber went on to perform in Munich while the monkey was kept in the custody of authorities.
In 2016, Patty Duke, Oscar-winning actress and the star of her own TV show (1963-66) in which she played identical cousins, died at age 69. The cause of death was sepsis from a ruptured intestine.
Also in 2016, Phil Humphrey, the last-surviving half of the Wisconsin duo The Fendermen, who gained fame with 'Mule Skinner Blues' in 1960, died from heart failure at age 78.
In 2017, legendary Vancouver radio DJ Big Daddy Dave McCormick died after a long illness, at age 80.          .

 He started in radio in his native Hamilton (Ont.), at age 14 and began at C-FUN Vancouver in 1957 where he rose to Co-PD. He went south to KYNO Fresno, KOL Seattle, & KMEN San Bernardino, before returning to CKNW & CFMI (1971-86), where he created the luminous series Discumentary. He hosted p.m. drive at CJJR from 1986 to '98, then (via Voicetrack) middays at its sister station CKBD from 1998-2008.  Lastly Big Daddy handled middays and special events at C-ISL Vancouver from 2008 to 2010.
Also in 2017, the US Library of Congress added Don McLean's "American Pie", David Bowie's "The Rise and Fall of Ziggy Stardust And The Spiders From Mars," The Eagles' '76 "Their Greatest Hits" and other landmark recordings to their National Recording Registry.
Today's Birthdays:
Singer Astrud Gilberto (The Girl from Ipanema) is 79.
Comedian Eric Idle (Monty Python) is 76.
Composer Vangelis (Chariots of Fire) is 76.
Winnipeg-born singer Terry Jacks (Poppy Family) is 75.
Singer Bobby Kimball of Toto is 72.
Actress Dianne Kay (Eight is Enough) is 67.
Actor Brendan Gleeson (Into the Storm) is 64.
Actress Marina Sirtis (Star Trek: The Next Generation) is 64.
Actor Çhristopher Lawford (All My Children) is 64.
Actor Christopher Lambert (Mata Hari, NCIS: Los Angeles, The Secret of the Whales) is 62.
Singer Perry Farrell of Porno for Pyros and Jane's Addiction is 60.
Actress Annabella Sciorra (Mental, Law & Order: CI) is 59.
Comedian Amy Sedaris (Sex & the City, Strangers With Candy) is 58.
Model/actress Elle Macpherson (Friends) is 55.
Actor Bradford Tatum (Magic City, The Burning Zone) is 54.
Singer-harmonica player John Popper of Blues Traveler is 52.
Actress Lucy Lawless (Battlestar Gallactica, Xena: Warrior Princess) is 51.
Country singer Regina Leigh of Regina Regina is 51.
Country singer Brady Seals is 50.
Former CBS News Correspondent Lara Logan is 48.
Actor Ryan Lambert (Kids Incorporated) is 48.
Actor Sam Hazeldine (Resurrection, The Dovekeepers) is 47.
Actor Todd Grinnell (One Day at a Time 2017, Four Kings) is 43.
Dancer/actor Sascha Radetsky (Flesh & Bone) is 42.
Actor Alexander Fehling (Homeland) is 38.
Singer/actress Megan Hilty (Smash) is 38.
Keyboardist PJ Morton of Maroon 5 is 38.
Lethbridge-born actor Chad Rook (Cult) is 37. 
Model/actress Millie Wynn (Estudio 2) is 35.
Singer Kelly Sweet is 31.
Actor Josh Blaylock (Video Game High School) is 29.
Barrie Ont.-born actress/stunt double Samantha Jo (Agents of S.H.I.E.L.D.) is 28.
Actress Hayley McFarland (Lie to Me, Sons of Anarchy) is 28.
Actor Chris Massoglia (Our Wild Hearts) is 27.
Actress Perry Mattfeld (Shameless) is 25.
Vancouver-born actor Nicholas Elia (Supernatural) is 22. 
Actress Hana Hayes (The Grinder) is 20.
Actress Ysa Penarejo (MC2) is 19.
Chart Toppers – March 29
1946
Oh, What It Seemed to Be – The Frankie Carle Orchestra (vocal: Marjorie Hughes)
Day by Day – Frank Sinatra
Personality – Johnny Mercer
Guitar Polka – Al Dexter
1955
The Ballad of Davy Crockett – Bill Hayes
Cherry Pink and Apple Blossom White – Perez Prado
Dance with Me Henry (Wallflower) – Georgia Gibbs
In the Jailhouse Now – Webb Pierce
1964
She Loves You – The Beatles
Twist and Shout – The Beatles
Suspicion – Terry Stafford
Saginaw, Michigan – Lefty Frizzell
1973
Love Train – O'Jays
Also Sprach Zarathustra (2001) – Deodato
Neither One of Us (Wants to Be the First to Say Goodbye) – Gladys Knight & The Pips
Teddy Bear Song – Barbara Fairchild
1982
I Love Rock 'N Roll – Joan Jett & The Blackhearts
We Got the Beat – Go-Go's
Make a Move on Me – Olivia Newton-John
She Left Love All Over Me – Razzy Bailey
1991
Coming Out of the Dark – Gloria Estefan
This House – Tracie Spencer
Hold You Tight – Tara Kemp
Loving Blind – Clint Black
2000
Bye Bye Bye – 'N Sync
Show Me the Meaning of Being Lonely – Backstreet Boys
Never Let You Go – Third Eye Blind
How Do You Like Me Now?! – Toby Keith
2009
Right Round – Flo Rida
My Life Would Suck Without You – Kelly Clarkson
Poker Face – Lady Gaga
It Won't Be Like This for Long – Darius Rucker