She answered the very first question I asked her correctly. She was supposed to get it wrong.
How Very Meredith Geddes of her.
Meredith Geddes arrived in Vancouver at the World Famous CFOX and pretty much everything changed. She'd never been out west before and was about to take a big step in her radio career. From evenings, the shifts began to fall her way; whether it was voice tracking a daypart in another part of the country, then co-hosting the afternoon show with Jeremy Baker, or interviewing one of the many bands that wander the hallways at CFOX. Then came an opportunity that was covered about a month ago with her current co-host, Kolter Bouchard. The pitch to collaborate with Kolter and co-host the afternoon show at 102.1 The Edge in Toronto. And while we heard Kolter's take on it a few weeks ago, Meredith was moving cross-country for this opportunity.
In this episode, we talked about high school, the trials of working in a small market, arriving in Vancouver, techniques on interviewing bands and show prep, and just how much fun it is to work in radio – no matter what the format. (And she has done them all)
This episode is powered by Promosuite http://www.promosuite.com/soundoff
…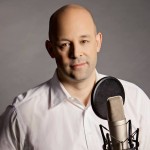 Matt Cundill works with radio groups on digital strategies and talent coaching. He recently started the Sound Off Podcast: The Podcast about Broadcast"
E-mail Matt: [email protected]
Twitter: @mattcundill
" The Sound Off Podcast is committed to helping broadcasters find their way through the digital revolution. "