March 12 2019
.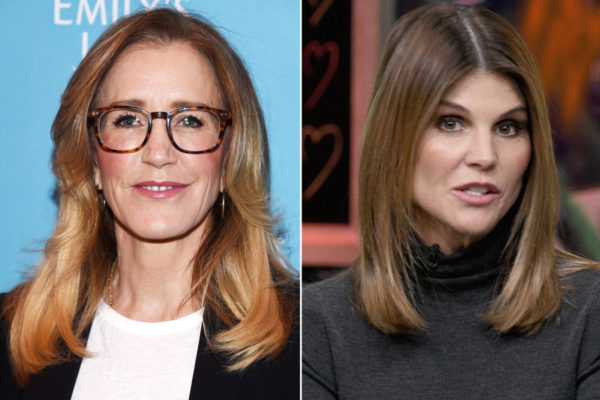 Felicity Huffman/Lori Loughlin
BOSTON – Thirty-three affluent parents, headlined by television stars Felicity Huffman and Lori Laughlin and CEOs, nine college coaches and others were charged Tuesday in the nation's largest-ever college admissions bribery case that includes allegations of cheating on college-entrance exams and illegal payments to college coaches.
The U.S. Department of Justice charged 50 people with taking part in an elaborate conspiracy that involved cheating on the SAT and ACT and parents paying coaches of elite colleges and universities hundreds of thousands of dollars to accept students who fabricated their athletic credentials.
In some cases, coaches agreed to pretend that students applying to their school were highly recruited athletes when, in fact, they didn't even compete in that particular sport.
Others charged included three people who organized the scams, two ACT and SAT exam administrators, one exam proctor, and one college administrator.
At the center of the case, according to federal prosecutors, was an admissions consultant named William Rick Singer, who pleaded guilty Tuesday to conspiracy charges of racketeering, money laundering, defrauding the United States and obstruction of justice.
Prosecutors say Singer operated a college counseling organization called "The Key," which he used to accept more than $25 million in payments from parents from 2011 through Feb. 2019. He's accused of funneling money to coaches and others to guarantee admission to elite schools such as Yale, Georgetown, Stanford, the University of Southern California, UCLA, the University of Texas and Wake Forest University.
.
Singer worked with parents to create athletic profiles that faked credentials of club teams and would sometimes involve staged photographs or doctored stock photos from the internet.
READ MORE  HERE.